BlackBerry Touch (Monza) Coming to T-Mobile on June 29th?
According to TMoNews, there is a strong possibility that the BlackBerry Touch aka BlackBerry Monza will be hitting T-Mobile's airwaves at the end of June with speculation resting on June 29th as the launch date.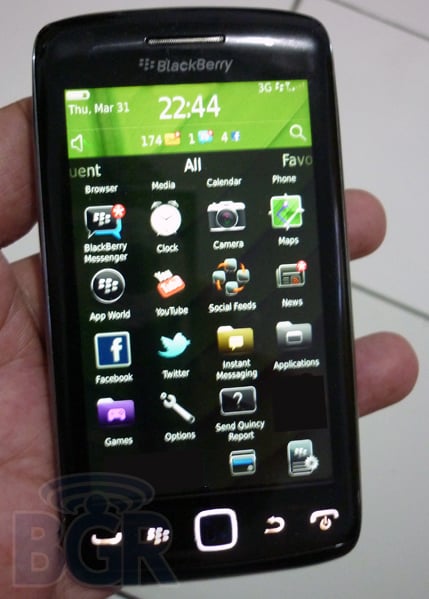 We had heard just a short time ago that RIM would only announce one device next month at the BlackBerry World conference. That device of course is not the BlackBerry Touch but the highly anticipated BlackBerry Bold Touch.
However, if that June 29th is the real deal, we could see an announcement regarding an all-touch BlackBerry device at some point next month from either RIM or T-Mobile, an announcement that may or may not take place at BlackBerry World.
The BlackBerry Touch has leaked out several times over the past couple of weeks culminating with a video of the unannounced device that appeared on YouTube.
BlackBerry World starts on May 3rd in Orlando, Florida and runs until May 5th.

As an Amazon Associate I earn from qualifying purchases.