BlackBerry Z10 All-touch Smartphone Official, U.S. Release in March
Today BlackBerry (formerly RIM) announced the new BlackBerry Z10, the all-touchscreen smartphone that's leaked many times in the past few weeks.
The new BlackBerry Z10 is one of the first two BlackBerry 10 devices, and the first one that uses only a touchscreen with no physical keyboard. The smartphone uses a 4.2-inch display with a 356 ppi pixel density.
BlackBerry didn't announce any further specs for the device, yet.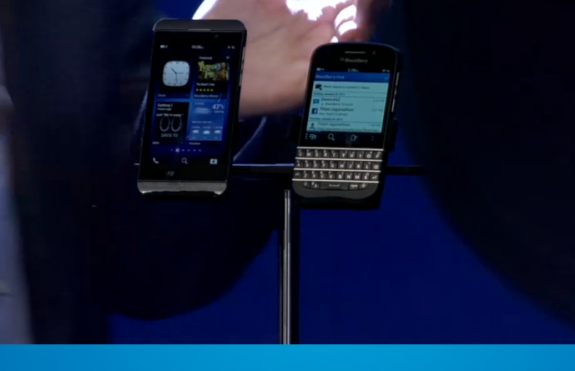 The BlackBerry Z10 will come in black and white models, like the versions of the phones which recently leaked. Both models feature a textured back plate with the BlackBerry logo in the middle.
BlackBerry will bring the BlackBerry Z10 to market in the next few weeks. The phone will come to U.S. in Mid-March. The white version of the phone is exclusive to Verizon in the U.S., and will come in mid-March. The other three national carriers haven't announce availability of the phone yet.
With BlackBerry 10, the new BlackBerry Z10 includes new features like the new BlackBerry Hub which integrates email, SMS, BBM, Facebook, Twitter and LinkedIn into one section of the phone that's always available with a simple gesture. BlackBerry touts that BlackBerry Hub is easy to access anywhere in the UI with just one thumb, and don't force users to leave the apps they're using.
The BlackBerry Z10 is also one of the first BlackBerry devices that lets users have different apps for personal and work. With BlackBerry 10 users can have their own personal apps from BlackBerry World and work apps from a company-specific app store on the same device with simple access to each.
BlackBerry also claims the BlackBerry Z10 will have access to over 70,000 BlackBerry apps when the phone launches, with more coming between now and the mid-March release. That includes big apps such as Skype, Evernote, MLB.com, Kindle, SAP and Angry Birds Star Wars.