BlackBerry 10 Detailed in Pictures, BlackBerry Z10 Rumored for $149
RIM will officially launch BlackBerry 10 on January 30th, but a new leak from BGR shows off almost everything in the new OS in a collection of 100 screenshots.
The leaked screenshots walk through settings up a new touchscreen BlackBerry 10 device. The screenshots likely come from the upcoming BlackBerry Z10, which BGR claims RIM will try to sell for less than $199. The publication speculates carriers will charge about $149 for the BLackBerry Z10 on a two-year contract.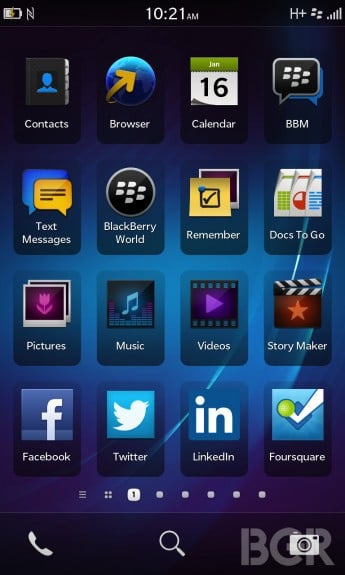 Setting up a new BlackBerry 10 device looks like the setup for almost any new smartphone. The device asks for the user's language ad walks them through setting up a BlackBerry ID for Apple World and BBM, then asks them to turn on diagnostics and locations.
After the initial setup BlackBerry 10 gives users a quick tutorial of the two main gestures. It says that a swipe down from the top in any app will access menu options for the app, and a swipe from the bottom will minimize the app.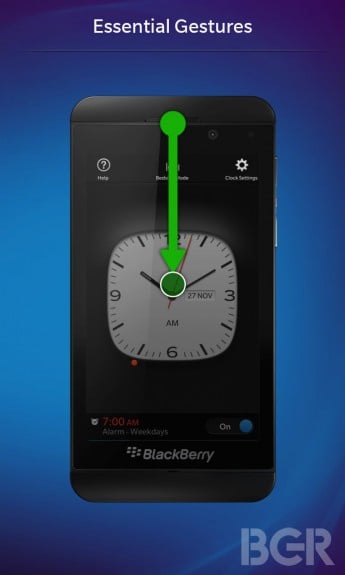 Delving into the settings of BlackBerry 10 shows few surprises. The app lets users change settings like the screen brightness and phone volume. It also lets users display two lines of text on the lock screen presumably for messages on what to do if the phone is found, or anything else users can think to write.
In settings users can also choose to change how BlackBerry 10 shows text prediction. By default words will appear above letter on the keyboard, and fly into the text field when selected. Presumably the other option is to show a row of predicted words above the keyboard like Android keyboards.
The screenshots also show the options for Voice Control, RIM's answer to Siri and Google Now. Options for the service include toggling dictation on and off as well as the ability to hide offensive words and a custom signature for messages sent with the services.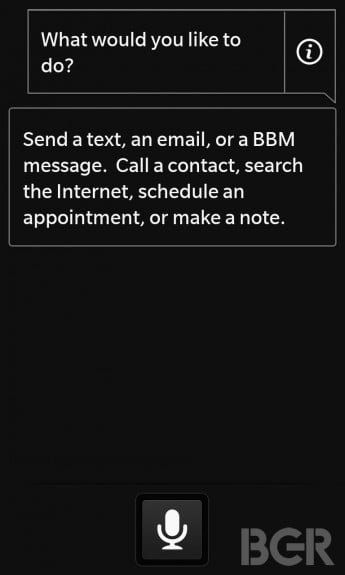 Other screenshots include screenshots of Docs To Go, Evernote, Print To Go and default apps including the calculator and clock apps.

As an Amazon Associate I earn from qualifying purchases.