Black+Decker Smartech Adds Bluetooth to Power Tools
If you want to take your power tools to the next level, Black+Decker has introduced a new line of power tool batteries called Smartech that adds Bluetooth capabilities to your Black+Decker power tools.
When connected to the Black+Decker mobile app on your smartphone, you can do a variety of things, like view a list of your current Smartech batteries, enable or disable certain batteries, and view the charge percentage that's left on a battery, all of which is done over a Bluetooth connection.
The batteries even come with integrated USB ports so that you can charge your smartphone or tablet, essentially turning the battery into a portable battery pack for your gadgets.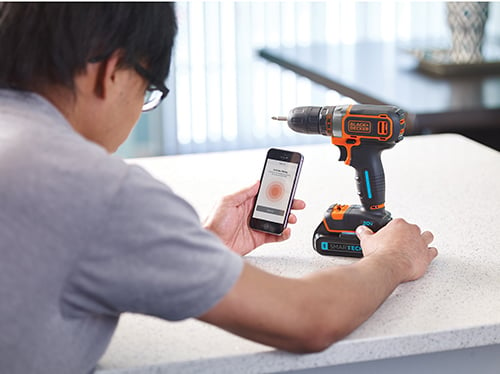 The ability to disable batteries is a rather nice feature, as you can essentially kill all of your wireless power tools when you aren't using them to prevent unauthorized use, like if a kid got a hold of a power tool when you're not looking.
The Smartech batteries will be compatible with all of Black+Decker's 20V Max power tools, so there's no need to go out and buy new power tools to work with the new batteries.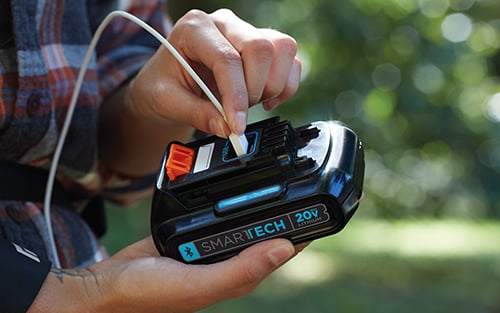 The new batteries will arrive at some point this summer and will cost $69 each, which isn't too bad for a power tool battery, especially considering that they have Bluetooth capabilities.
Black+Decker isn't quite a contractor-grade brand, so you likely won't see professionals taking advantage of this new technology, but it looks to be perfect for beginner DIYers or those who just want some basic tools for their garage that offer a bit more than other tools.

As an Amazon Associate I earn from qualifying purchases.