Blizzard Wants to Bring World of WarCraft to the iPhone
World of WarCraft is making its way to the iPhone, or at least Blizzard hopes it will in the near future. Blizzard is looking at ways to get the popular MMORPG running on iOS.
Talking to Eurogamer, Senior WoW producer John Lagrave said that Blizzard sees that the gaming world is going towards mobile devices. He also said that the developer "won't do it until we think it's decent." He went on to say that any developer that isn't looking towards mobile is foolish.
Lagrave says he'd have fun with WoW on a mobile device, but doesn't mention how the game will work on a small touchscreen. That's probably because the he's waiting for someone at Blizzard to have an "epiphany" as to how it would work. When that happens, he promised that "everyone will know."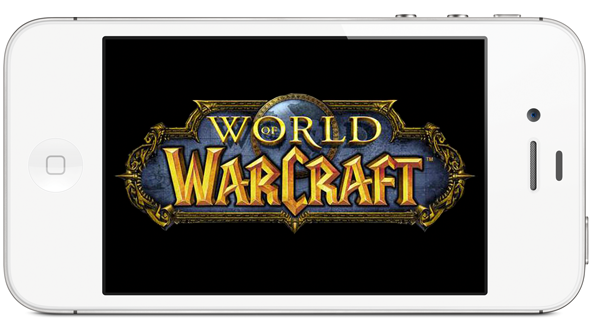 While it's great that Blizzard is looking into putting WoW on the iPhone, it seems like it'd be a bit difficult. Not would only figuring out how it would play be difficult, but getting it down to size so it can fit on the iPhone would be as well.
The game would obviously work best over Wi-Fi, or an unlimited 4G connection, but Apple still caps iOS apps to 2GB. That doesn't seem like enough to fit WoW on a phone without some sort of cloud gaming such as OnLive.
If Blizzard is looking to put games on iOS, we humbly suggest putting some older games on the iPad. Why not put a game like the first Starcraft or WarCraft III on Apple's tablet? The screen seems like a good size, and RTS games would be perfect for touch.
Sure, hardcore RTS gamers with super-high Actions Per Minute would probably never play them on a touchscreen, but there must be more casual RTS fans who'd love a chance to replay those games on the iPad.
Blizzard's only current iOS app is World of WarCraft Mobile Armory, which lets players "check auctions, look up PvP gear, create talent specs, and access the armory." It's not so much of a game as it is a companion to a PC and Mac game.
Via: Redmond Pie

As an Amazon Associate I earn from qualifying purchases.