Bloomberg: Apple Working on Larger iPhones with a Curved Displays for 2014
Just when we were all starting to get used to a flatter design for iOS, comes a report from Bloomberg that Apple is working on larger iPhone and iPhones with a curved display for 2014. The report mentions that Apple is also working on "enhanced sensors that can detect different levels of pressure." The larger sizes are reported to have screen dimensions of 4.7 inches and 5.5 inches, which is in the ball park of other rumors that have Apple working on larger screen sizes for 2014 in the neighborhood of anywhere from 4.5 inches to 6 inches.
A curved design would most likely mean a move from LCD display technology to the more flexible and bendable OLED technology. Both Samsung and LG are using that OLED in their flexible devices announced earlier this year, the Samsung Round and the LG Flex. As it turned out the Samsung Round was only a prototype put on the market in South Korea in very limited quantities to test out the effectiveness of a curved screen device.
Here's a quote from the Bloomberg report:
Two models planned for release in the second half of next year would feature larger displays with glass that curves downward at the edges, said the person, declining to be identified because the details aren't public. Sensors that can distinguish heavy or light touches on the screen may be incorporated into subsequent models, the person said.
Note that Bloomberg mentions that the "enhanced sensors" probably are further down the road than 2014. Given all the rumors about an Apple iWatch, I'm not sure why anyone would be surprised to see reports about Apple working on curved display technology. It is certainly something other companies like LG and Samsung have been experimenting with in the past.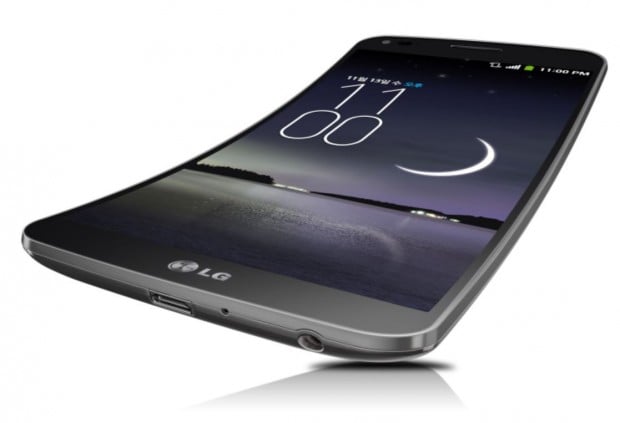 Reports and rumors like this surface almost immediately after each current new product is released, so keep that in mind. Although they've been known to be wrong in the past, when sources such as Bloomberg and the Wall St. Journal report these kind of things, it means it is usually a rumor to keep on file for a later date.