Boost Mobile Gets EVO Design 4G With New 4G Network
On May 31, Boost Mobile will carry its first 4G WiMAX smartphone, the HTC EVO Design 4G.
Boost Mobile will sell the EVO Design 4G for $299.99 with no annual contract. Buyers will get unlimited talk, text, and web through Boost Mobile's 3G and 4G WiMAX network for $55 a month.
The HTC EVO Design 4G LTE debuted on Sprint last year and sports a 1.2GHz CPU, 4-inch qHD display, and a 5MP rear-facing camera that can shoot HD video. When it lands on Boost Mobile, the phone will run Android 4.0 Ice Cream Sandwich with HTC's Sense 4 which we've recently seen on HTC's One lineup.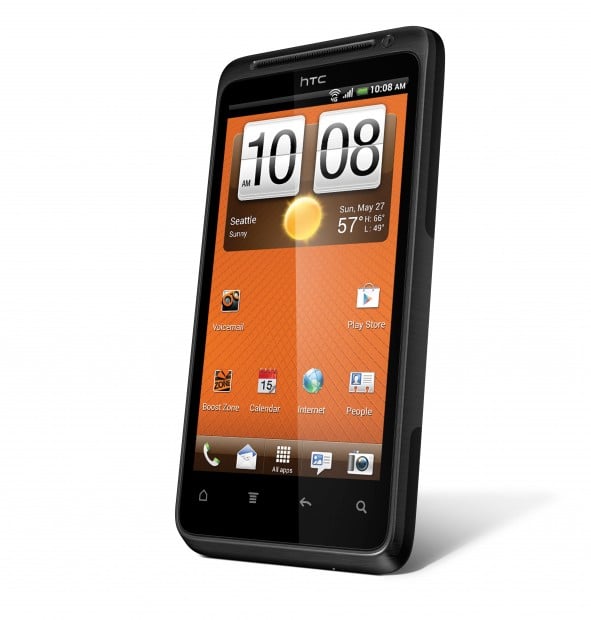 The EVO Design 4G on Boost Mobile is fairly similar to the HTC EVO V 4G that will launch on Virgin Mobile on May 31. That phone will also use 4G WiMAX and run Android 4.0 with Sense 4, though it has a slightly larger 4.3-inch display, and a dedicated camera button which the EVO Design 4G lacks.
The 4G WiMAX network comes from Sprint, which is abandoning it in favor of 4G LTE. By handing down the network to Boost Mobile and Virgin Mobile, Sprint is making it easier for prepaid subscribers to get 4G speeds, even if WiMAX isn't as fast as 4G LTE.
For now, the EVO Design 4G on Boost Mobile is one of the best options for a prepaid smartphone with 4G, even if it is WiMAX. Users that don't have a problem with two-year contracts still get better phones and 4G LTE, but at least now prepaid users can get theoretical speeds of 3-6 Mbps down on their smartphones.