Boost Mobile Rumored to Launch LG Optimus F7
Sprint-owned prepaid carrier Boost Mobile is rumored to be launching a higher end mid-range LG Optimus F7 Android smartphone for its network. The F7 along with the Optimus F5 comprises the South Korean manufacturer's mid-range Optimus portfolio with the latter device arriving in the U.S. as the Lucid 2 on Verizon Wireless.
Most recently, 9to5 Google had obtained some leaked press photos of the device with Sprint branding on it, including the Sprint ID application icon. The phone itself does not contain any Sprint carrier branding, nor any markings on the hardware for Boost Mobile. This may indicate a larger shift on Sprint's part to make more of its devices available to more prepaid and MVNO carriers that operate on its network.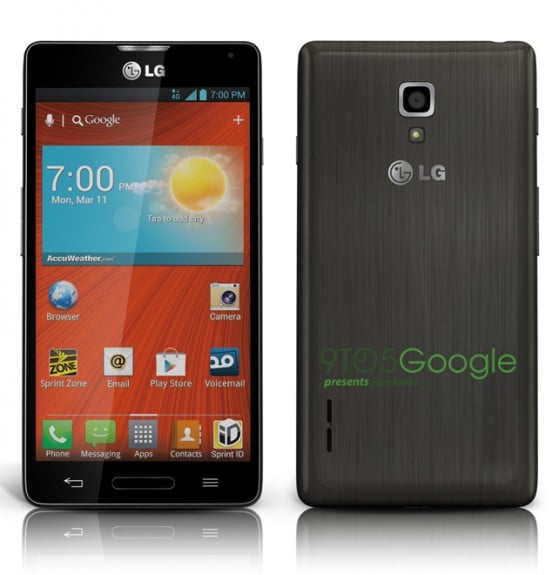 The device will be Boost Mobile's third 4G LTE smartphone arriving after the HTC One SV and the ZTE Force.
The Optimus F7 boasts some very competitive specs, including a 4.7-inch 720p HD display, dual-core 1.5 GHz processor, and rear 8-megapixel camera. The specs would be very competitive with the current flagship Galaxy S3 smartphone from Samsung, though Samsung has announced a new flagship in the form of the Galaxy S4 for 2013.
Given that it will arrive on Boost Mobile, the phone will not be subsidized by the prepaid carrier. Its non-contract price is expected to be affordable.
Thus far, neither Sprint, LG, nor Boost Mobile has commented on the rumors nor announced the phone. With CTIA's Sprint industry show around the corner, perhaps Sprint and Boost Mobile will use the venue to announce this mid-range number, which would be considered a high-end phone for prepaid networks.