Borders Not Happy With Amazon?
Borders bookstores across the country are in the midst of shuttering their doors for good, but not before bright clearance signs are slapped on their windows and books and fixtures are sold off. Apparently, at least some Borders employees blame Amazon for the trouble.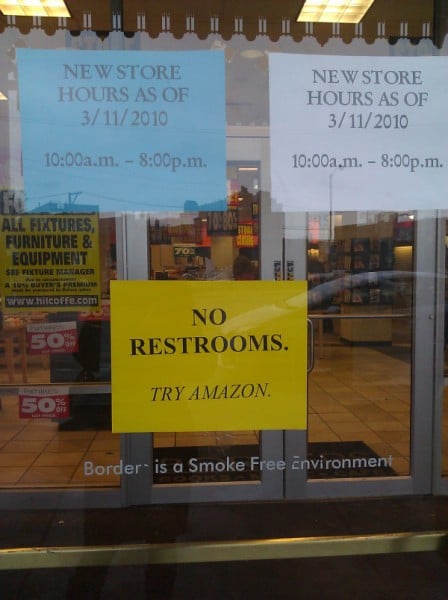 A sign at a Borders bookstore in Chicago states that there are no restrooms available and tells people where to go.  This is simply a sing of the times as even the most dedicated book fans are buying Kindles and other eReaders in droves.
Photo by Avecvoix, via TwitPic

This article may contain affiliate links. Click here for more details.