'Bout Time: Verizon releases iTunes alternative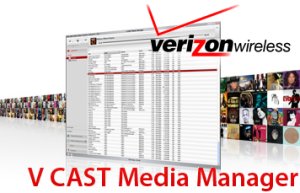 If there's one thing that keeps me from buying into the hype surrounding so-called "iPhone killers", it's their lack of iTunes alternatives. The iPhone, for all it does, is not a standalone device. It's built solidly on the iTunes foundation, same as the iPod. Trying to "kill" the iPhone without challenging its underlying foundation is a recipe for failure, as demonstrated by the vast graveyard of would-be "iPod killers". (And so there's no confusion, that's the application iTunes, not the iTunes Music Store.) Thus, I am relieved to see Verizon has learned the lessons of failed killers past by releasing V Cast Media Manager, an iTunes alternative for their media phones.
No, I'm hardly in a rush to see the iPhone or iTunes get knocked off their perch, but I do enjoy watching the competition, and I think this move by Verizon makes the game more interesting. It's like they're now bringing gloves and mitts to this baseball game instead of just bats.
In addition to the expected music management tools (playlist management, ripping and burning CDs, and access to the Verizon music store), V CAST Media Manager also handles transfer and minor editing of photos and video, chores only partially handled by iTunes. It's compatible with many Verizon phones, including the BlackBerry Storm 9530 and LG Dare. The DROID phones are conspicuously absent from the current list, but supposedly they will be added soon. Also seems to be limited to media, while iTunes also handles PIM data.
Whether V CAST Media Manager turns out to be a decent iTunes alternative remains to be seen, but at least it's now just a matter of improving what they have instead of letting users piece together their own solutions. Should make for a more interesting game.
Via jkOnTheRun

As an Amazon Associate I earn from qualifying purchases.