Breaking Up is Hard to Do for Apple and Samsung
After having each other succeed for the better part of a decade, Apple and its business partner-gone rival Samsung is finding what Neil Sedaka had sung about in his hit song, Breaking Up is Hard to Do. We've talked a little about how globalization is making it difficult for Apple to distance itself from its fiercest rival in the mobile space, and now the Wall Street Journal is chiming in with its own analysis on how Samsung's leadership in key parts is making a divorce nearly impossible for Apple.
Samsung had once provided Apple with the processor, storage, and memory for many of its products dating back to the introduction of the iPod. The problem is that in the time since, Samsung has established itself as a key supplier of components and its leadership in producing these components has made it extremely hard for Apple to part ways with the South Korean rival.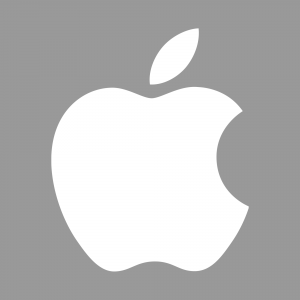 "For evidence, look no further than Apple Inc.'s effort to find a company other than ferocious rival Samsung Electronics Co. to make the sophisticated chip brains used in Apple's iPads and iPhones," the Journal begins, noting that while Apple had recently inked a deal with Taiwan Semiconductor Manufacturing Company, or TSMC, to produce the Apple ARM processors for use in its mobile products in 2014, at least the next generation iPad 5, iPad mini 2, and iPhone 5S may still rely on Samsung for the remainder of this year.
And though Apple has tried to shift away from Samsung as a supplier of displays by investing in Toshiba Corp. and Sharp Corp., Samsung has acted quickly to thwart Apple's exit from the partnership. After having tried to ditch Samsung for the iPad 3's high resolution Retina Display screen, Sharp wasn't able to deliver and Samsung continued to supply LCD panels. Additionally, the Journal notes that Samsung's stake in Sharp makes it the fifth largest shareholder and key client, "potentially preventing Apple from gaining more bargaining power with Sharp."
It isn't just Apple that's benefiting from Samsung's leadership in components. $10 billion traded hands from Apple to Samsung last year, according to Sanford Bernstein analyst Mark Newman where $5 billion of that amount was for the Apple ARM processor business alone that Samsung handled. This is a significant chunk of Samsung's component business, which totaled just shy of $60 bullion last year.
Despite Samsung promising that its mobile division, which competes directly with Apple, would be kept separate from its components division, Apple still is concerned that the two businesses may spill secrets. Apple has to inform suppliers of its plans and roadmaps, and letting Samsung's components division know of its plans for what parts and supplies it will need may give its rival an unfair advantage.
Yet, despite Apple's concerns and worries, it looks like final divorce papers may not be signed in the near term by both parties as Apple is still relying on Samsung for some parts.

As an Amazon Associate I earn from qualifying purchases.