BrightHand Goes Hands On With The Digital Cube
Andrew at BrightHand got his bright hands all over the "World's Smallest UMPC" or the Digital Cube at CeBIT. (Full name is i-Station G43 UMPC.) Andrew gives a good first impressions look at the unit that is due in the states some time this fall. We are seeing several UMPC new entries that are XP based. Given the time it takes to get a device ready for launch, I'm wondering how viable these XP units will be as compared to the Vista devices (no, I won't use that word-capable) that are sure to come.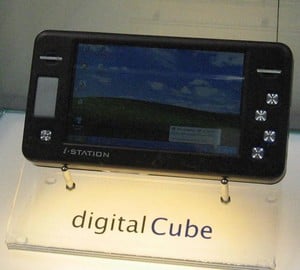 Check out his early impressions here.

As an Amazon Associate I earn from qualifying purchases.