Bring Your Own Seat with the CartDesk Luggage Trolley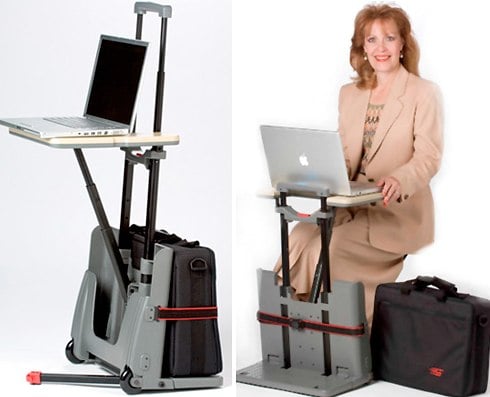 With so much mobile focus on handhelds, pocketables, and netbooks, and small devices of all stripes, some folks still need to lug laptops around with them when they travel. How many times have you seen mobile warriors sitting on floors in airports?
Well, the CartDesk Luggage Trolley wants to give you a tote your luggage and have an instant desk available. But it looks like you'll have to bring your own seat (or at least find one.) Supposedly it can hold up to 20 pounds and has room for a 17 inch notebook. It will set you back $130.
Via OhGizmo!

This article may contain affiliate links. Click here for more details.