Browser Wars Heating Up Again?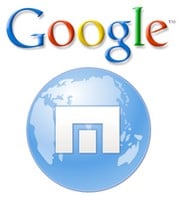 I wrote a few weeks back about rediscovering an old friend when I finally got back to using the Internet browser, Maxthon. Lo and behold this morning it looks like Google and Maxthon may have reignited the browser war battles that seem to have been quiet for some time. According to TechCrunch, Google has apparently purchased a minority ownership stake in the Chinese/Israeli company behind Maxthon. There are lots of other ramifications and complexities being speculated about around the move.
What's of interest to me here is that Maxthon uses IE's engine to render pages (and curiously it does it faster than IE) and Maxthon is a partner with Microsoft. I'm guessing this will shake things up a bit all around. Competition is a good thing.
I know my previous post led to a number of GBM readers trying out Maxthon. Just curious, for those that gave it a try are you still using it or have you drifted back to other browsers?

As an Amazon Associate I earn from qualifying purchases.