Budget iPhone 5C Poised to be Best Selling Smartphone in World's Biggest Market
We've already discussed why Apple's much rumored budget iPhone matters to the billions of people in the world, and as it turns out the iPhone 5C may be just as important for Apple as it is to hopeful iOS users. The budget model, if priced at around $400–the device has been rumored with a sticker price of anywhere between $300 and $500 without a contract–may make the device the best selling smartphone in China, which is the largest market for phones in the world given the sheer size of that country's population.
READ: 9 Exciting Smartphones for Fall 2013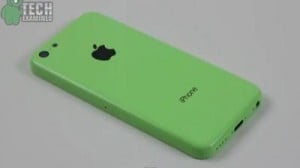 Morgan Stanley analyst Katy Huberty had revealed that her study finds that Chinese consumers are willing to pay up to $486 for the iPhone 5C. CNN Fortune reported that in a survey of over 2,000 Chinese smartphone owners, Huberty revealed that the $486 price tag is up to 22 percent higher than "where we think Apple will price" the iPhone 5C, suggesting that Chinese consumers are willing to pay more than where Apple is intending to set the price of the device. Here are Huberty's findings:
Consumers' interest in iPhone remains steady if Apple continues its high-end strategy 
23% of potential smartphone buyers surveyed chose the iPhone, slightly above our previous survey in January 2013 (19%).
Intended repurchase rate for iPhone is higher than other smartphones.

iPhone 5C will drive incremental volume growth

Chinese consumers consider US$486 (or RMB 4,000) to be an acceptable price range for the lower-priced iPhone, 22% higher than where we think Apple will price it.
In contrast, the acceptable price ranges for Samsung S4 Mini and HTC One Mini were lower than the expected price.

A partnership with China Mobile will increase Apple's smartphone share in China
29% of potential smartphone buyers would purchase the iPhone if it were compatible with China Mobile's 3G and 4G networks.
Compared with Android handsets like the lower-cost HTC One Mini and Galaxy S4 Mini from Samsung, Chinese consumers were willing to pay less for those devices than the pricing that was actually set by the manufacturers.
And if Apple could ink a deal with carrier China Mobile, it would increase Apple's market share in the region. 29 percent of smartphone buyers said that they would get the iPhone if it was compatible with that carriers' 3G and 4G network.
This means that Apple could increase its market share by as much as 13 percent in China if it could reach a deal with China Mobile, according to Huberty.
The iPhone 5C is expected to be introduced alongside the flagship iPhone 5S next month at a press event hosted by Apple. The iPhone 5C is rumored to be the budget model where the C in the iPhone 5C name means "color," as the device will come in a unibody plastic shell with options for various bright and fresh colors. The device is widely expected to carry many of the specs of the current and soon to be outgoing iPhone 5, such as that device's 4-inch Retina Display screen and 8-megapixel camera. The iPhone 5S on the other hand is believed to up the megapixel resolution on the camera while at the same time adding a fingerprint scanner for added security and convenience.

As an Amazon Associate I earn from qualifying purchases.