Buffalo MicroStation Introduces External SSD
It was only a matter of time before someone started making external storage solutions using solid state drives. Buffalo just announced their SSD MicroStation line with capacities of 32GB, 64GB, and 100GB. They're not the speediest backup solutions with transfer speeds of up to 35MB/s, but the promised lower power consumption and durability of a solid state drive might make this a viable alternative to traditional HDDs. Like other Buffalo external hard drives, the new MicroStation will include built-in security and backup utilities. As of now, this hybrid MLC/SLC SSD drive is available in Europe only and pricing information has not been released, but seeing how cost-prohibitive internal SSDs still are I have a feeling they're going to cost a pretty penny. Hopefully, Buffalo will bring this new drive stateside.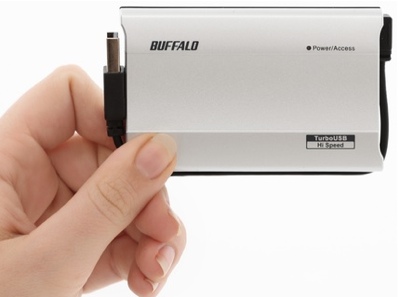 Via iTech News Net

As an Amazon Associate I earn from qualifying purchases.