BugLabs BUG On Hands Video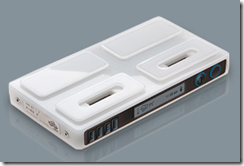 The BUG from BugLabs.net is every geeks dream, essentially legos on steroids. Check out the video demo after the break. You'll be shocked at what all you can build using the BUG. Available from BugLabs.net for $249. Various modules run $59 – $120.

As an Amazon Associate I earn from qualifying purchases.