Bungie Breaks Hearts, Confirms Destiny Beta Character's Won't Return
The millions of users who helped beta test Destiny, are in for a shock the moment they put the final version of the game into their Xbox One or PS4 later this year. Players who participated in the beta will have to rebuild their character's from scratch, costing them any early progress they made during the testing event in July.
Destiny developer Bungie confirmed that characters from the Destiny Beta wouldn't carry on to the final version of the game in a weekly update to its news blog late last week. The goodbye included a eulogy for all the Guardians that Destiny Beta players created. In speaking on the circumstances surrounding the decision to rid users of the characters they already created in the game, Bungie pointed out that the Destiny Beta wasn't just a public relations stunt or a way to get users hyped about the game before its September 9th release date. The developer says that it learned a lot during the Destiny Beta and that making the changes that needed to be made means users won't be able to carry their beta characters into the final game.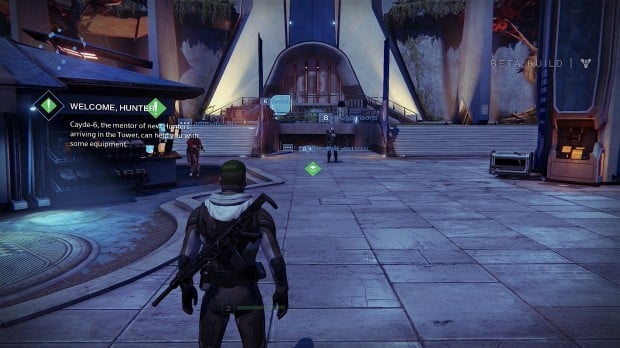 To be clear, many Destiny Beta players might have hoped that the guardians and add-ons they collected during their time with the game would carry over to the final version, but Bungie never actually committed to saving user's progress beyond the beta's expiration date. There are going to be a lot of upset Destiny Beta players out there, but sacrificing the characters for fixes and features in the final game is well worth it.
That's especially true considering how many small things in Destiny felt like they needed to be touched up. Some of the time we spent in the game left us feeling like Destiny was a bit unbalanced or even just plain slow in some ways. The Guardians that users created to compete with each other seemed powerful, but the game's combat feels less robust when compared to Titanfall, for example.
All of that being said, there were some bright points. Destiny is one of the first games to successfully mix the features of a first-person shooter and an online role-playing game. In theory, many players expected there to be a lot of character customization and collectibles plus some combat elements that aren't as slow going as what you get in a typical online role-playing game. That turns out to have been accurate. Destiny feels less like a linear game with a beginning, middle and end, and more like a world that's alive, full of new enemies to take down and locations to explore. Users can actually see other players in the game too, lending more to that open-world feeling.
During the Destiny Beta users were wallowed to play in a few different maps that should make their way into the final game. One of the most dynamic was a giant moon base. Another featured the colonized planet of Mars.
Read: 3 Reasons You Need to Play the Destiny Beta Today
Destiny officially launches on last-generation and current-generation consoles on September 9th. That means that users can expect it to be available on the Xbox One, Xbox 360, PS3 and PS4. Users will be able to see each other, but they won't actually be competing against any other players that aren't on their same version of Destiny. In practice this means that Destiny Xbox One players will be playing against others on the Xbox One version of the game only. Earlier this year Bungie confirmed that this was because the company wanted to make sure no users had an unfair advantage. Users who buy the game on PlayStation consoles have exclusive access to some of the game's forthcoming downloadable content. Xbox One and Xbox 360 users will have to wait at least a year to get their hands on that same content.

As an Amazon Associate I earn from qualifying purchases.