Bungie Spills Crucial Destiny The Taken King Release Details
With less than a month left until it arrives on store shelves, video game developer Bungie has more Destiny The Taken King release details ready for those who plan on picking up the expansion. This information includes a warning about the most precious commodity there is on modern day video game console: storage. Also, there's tons of information about how the end-game experience will change for longtime players.
Bungie reveals end-game content and missions for Destiny The Taken King this week in a piece for Edge Magazine. The covers are exclusive to the magazine, but Bungie also posted what users can expect from The Taken King & the Destiny 2.0 update after they've finished the story on their blog. To be clear, all the changes the developer describes in its post are related to Destiny 2.0, what Bungie is calling the huge update its applying to Destiny before The Taken King arrives whether users purchase the new expansion or not.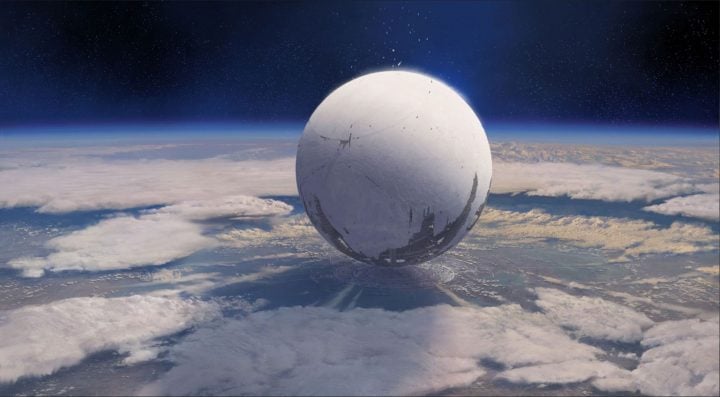 Read: Destiny The Taken King Release Date Revealed
Strikes are getting changeable variables along with rewards that are specific to each of their missions. In addition, bosses for each strike are getting what Bungie is describing as "interested combat phases." Destiny The Taken King players will notice differences in Strike playlists too. Nightfall now requires players to be at level 40 or above and dying doesn't send users back into orbit and waiting. When killed, players now sit out for 30 seconds of action.
A new Vanguard Heroic Playlist gives entire accounts rewards. This makes rewards available for every character. Legendary Marks will drop only when a character has competed the first three strikes. Destiny players will be required to have a character at level 40 before participating here too. Legendary Marks won't be capped and Bungie is giving all players a Legendary Engram the first time they finish a Weekly Heroic Strike.
Daily Heroic and Daily PVP activities are getting more rewards and now apply across an entire account instead of just a single character. Going forward, weekly bounties from Lord Shaxx, a character in the game, will give users who completed weekly PVP contest Nightfall rewards.
To make sure that all Destiny players are ready for the biggest update in the game's history Bungie also included some tips for upgraders along with its detailed breakdown of end-game changes. No version of Destiny will be spared from the Destiny 2.0 update. "All Destiny players will be required to download and apply the update to continue playing even if they do not purchase Destiny: The Taken King," the tips begin.
Owners of Microsoft's Xbox One and Sony's PS4 video game consoles will need to have a whopping 18GB of free space available on their console to install the Destiny 2.0 update. These users are also encouraged to turn on automatic updates for their console so that they can be ready to jump into the game without being interrupted during their session to upgrade. The PS4 lets users add bigger hard drives to their console and the Xbox One supports external hard drives. As such, these requirements shouldn't be a big problem.
Xbox 360 players can expect the update to take up 10GB on that console. PS3 owners can expect a 10GB update, but they'll need to have 20GB total since the PS4 needs free space perform the upgrade. Bungie says that anyone still using a 20GB Xbox 360 or PS3 to play Destiny can expect installation problems if they don't get more storage ahead of time. It's even going as far as encouraging these users to purchase a new console in the same family as the one they have now.
Read: Destiny The Taken King – 5 Things Buyers Need to Know
Video game retailer GameStop has physical copies of Destiny The Taken King available for pre-order now for $59.99. Anyone who already plays Destiny is better off downloading the Destiny 2.0 update on September 8th and purchasing the expansion from either the Xbox Store or PlayStation Store. Digital versions of the expansion are just $39.99 and don't include the two expansions already available.

As an Amazon Associate I earn from qualifying purchases.