How to Buy a Discontinued iPhone 5 and Save Some Serious Cash
The iPhone 5 is no more; Apple replaced the year-old smartphone with the iPhone 5c instead of keeping it around and discounting it as their older model. However, that doesn't mean that you can't get an iPhone 5 anymore. Many carriers are discounting the phone in order to get rid of leftover inventory, and many individuals are selling their iPhone 5 units in order to get the iPhone 5s successor, which means there are a lot of iPhone 5 devices for sale right now.
If you're looking to save some cash, but still want one of the latest iPhones, getting the iPhone 5 is a really smart move right now, and here are a few places that you can look to find a discounted iPhone 5 with your name on it.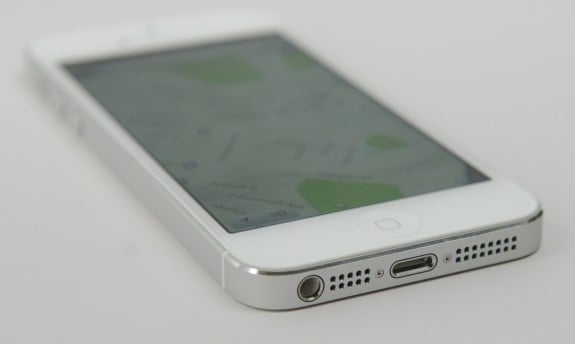 Apple Store
Apple is selling off its remaining stock of the iPhone 5 starting at $99 for the 16GB model. Each version is getting a $100 discount, including the off-contract models, which now start at $549. However, if you want to buy the older model directly from the source, you'll have to hurry, as these things will probably sell off fast and be gone in a week or so.
Carriers
Verizon is discounting the iPhone 5 down to just $99 for the entry-level model while supplies last. The 32GB and 64GB units have also seen $100 price cuts, as have the off-contract versions. This price is the same as the iPhone 5c, which is technically the same phone internally, but comes with an inferior (arguably) plastic body instead.
AT&T is still selling the iPhone 5 at $199, but they do offer a refurbished model for $149. There's no word on whether or not Ma Bell will chop the price in half like Verizon did, but if you're set on remaining at AT&T and want to buy directly from the carrier, the $149 refurbished model is your best bet right now.
Sprint has discounted the iPhone to $99 for the 16GB model, as well as tacking on a $100 discount to the 32GB and 64GB models. However, there's no word from Sprint as far as limited supply, but we can guess that the carrier will eventually run out.
T-Mobile has not discounted its iPhone 5 yet, but the 16GB model in both black and white are sold out, with only 32GB and 64GB models left. If you're set on T-Mobile, we'd recommend waiting until the device is discounted.
Retail
Walmart's website has the iPhone discounted to $98 after signing a two-year contract with either Verizon, AT&T or Sprint, but store representatives tell us that you can pick it up for $79 in-store. However, an off-contract iPhone 5 on Walmart's Straight Talk network is still priced at the regular $649.
Best Buy hasn't discounted its iPhone 5, and it seems that every version is still in stock and available to order. However, we would be surprised if they didn't offer a discount on the phone eventually.
RadioShack's website doesn't list the iPhone 5 as being discounted (and they don't show a price), so you'll have to contact a location nearest you to see how much they're selling it for. We gave one of their stores a quick call, and they're still selling the device starting at $199, or $700 off-contract.
Target's website also doesn't list pricing for the iPhone 5, so you'll have to call your local store to get a price. However, calling the location nearest us, they said they're selling the iPhone 5 starting at $99, but the off-contract price remains at $700.
eBay
eBay can be a gold mine for buying a used iPhone 5; you can easily find used models for as low as $300 off-contract. Granted, they may not come with the original packaging and might show a little bit of wear and tear, but as you're careful and know what you're buying, you can get a great deal on an iPhone 5 on eBay. It's also a good idea to confirm that the IMEI and serial numbers aren't blacklisted, which could mean it's a stolen device if they are. Most sellers are willing to hand over this info to a potential buyer who asks for it, but if the seller is hesitant, there's a possibility that the phone might be stolen.
Craigslist
As with eBay, Craigslist can also be the jackpot for buying a used iPhone 5 on the cheap. Many users are trying to sell their models, which means that you'll get tons of listings in your search results. Obviously, pricing varies depending on location, but the nice thing about Craigslist is that you can negotiate on the price and possibly get it for cheaper than you would have if you bought it on eBay. As with eBay, you'll have to be careful about buying a fake or a stolen model, but as long as you ask a lot of questions and get a feel for the seller, you should be okay.

This article may contain affiliate links. Click here for more details.