Buy the iPhone 6 or Wait for the iPhone 6s?
The iPhone 6 and iPhone 6 Plus are just a few months old but that hasn't stopped readers, family and friends from hounding us with questions about Apple's rumored iPhone 6s release. We've received a ton of questions but the most prominent one is: "Should I buy the iPhone 6 now or wait for the iPhone 6s?" Here, we attempt to answer that question for as many people as possible.
Throughout the year, we get hammered with questions from smartphone shoppers looking for buying advice. These questions are often extremely difficult  to answer because everyone's situation is a little bit different. Some people hate Google and Android. Some people have more money to spend than others. Some people are stuck on Verizon and limited to its smartphone lineup. Some people really value smartphone design. We could go on forever.
We try to intelligently answer as many of these questions as possible but there comes a point in time where we feel the need to speak up and answer the question for the masses. Today is that day for those looking to buy the iPhone 6 or wait for the iPhone 6s, the rumored successor to last year's iPhone 6 and iPhone 6 Plus.
This being the beginning of the year, we haven't seen many iPhone 6s rumors emerge. We've seen a few but the canvas is essentially blank as we push through January toward several big name smartphone releases. The questions about the iPhone 6s aren't surprising given the iPhone's status as one of the top phones, and brands, in the smartphone world. People love the iPhone.
The lack of iPhone 6s rumors makes the question a little more difficult to answer though we think we've zeroed in on some of the key information, information that we hope will help you come to a more logical decision.We aren't armed with inside information but this is a process that we've been through many times before so we do have a pretty strong opinion on the subject.
"Should I Buy the iPhone 6 or Wait for the iPhone 6s?"
Today, we're going to take the bait and try to answer the "Buy the iPhone 6 or wait for the iPhone 6s" question for as many people as we possibly can. Remember, this is just one opinion and we encourage you to seek out the opinion of other experts as we push towards the iPhone 6s release date that's almost certainly on tap for later this year.
iPhone 6s Release Long Way Out
Before we get to our final advice, we want to rundown a few things you prospective iPhone 6s and iPhone 6 or iPhone 6 Plus buyers need to know about. The first thing that we want to call to your attention is that the iPhone 6s release date is probably a long ways away.
Apple typically uses one of two release windows, summer or fall. For the past four years, the company's stuck with a release window between the months of September and October making an iPhone 6s release in one of those months the safest bet at this point. We haven't seen any credible iPhone 6s release date rumors emerge thus far so that's as good as its going to get at this point.
Summer is certainly a possibility though the odds are much slimmer. Apple's annual WWDC conference is now primarily about software and developers rather than the hardware. The company also likes to release an early beta so that it, and its developer partners, can poke and prod the software ahead of its release to the public. Apple's betas typically take several months.
The other clue is that the iPhone 6s rumor mill hasn't started churning quite yet and it's clear that we're still in the early stages of the iPhone 6s rumor cycle. Perhaps Apple's been able to clamp down on rumors like never before but our guess is that it's because we're still very early in the game. iPhone 6 and iPhone 6 Plus rumors really started picking up midway through the year.
"S" Release
The other bit of information that you need to know about this year's iPhone is that it very well could be an "S" model. Apple always follows up a revamped iPhone with an "S" version that offers incremental upgrades over the last. The iPhone 3GS, iPhone 4s and iPhone 5s all featured designs similar to their predecessors with enough change to the hardware and software to make them appealing to people coming off contract.
Typical upgrades include improvements to the camera and its software, a change to the processor for better performance in areas like gaming and battery life, the iPhone 5s delivered Touch ID for the first time while the iPhone 4s brought Siri to the world. Apple's changes are typically small but powerful and barring some big change in direction, that's precisely what you should expect from this years iPhone 6s.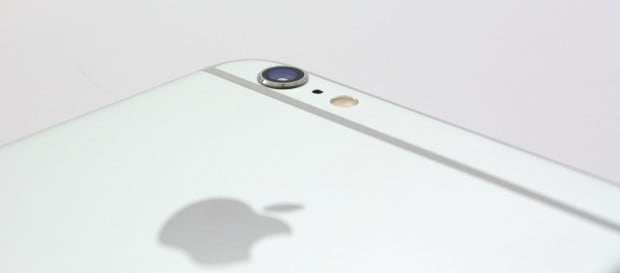 The iPhone 6s rumor mill at this point suggests that Apple is developing an iPhone with faster performance, a better camera, and display improvements. In other words, it sounds like an iPhone 6s and not an iPhone 7. This is an important distinction and one that you should take note of during the process of coming to a decision.
iPhone 6 & iPhone 6 Plus Good Enough for Most People
Finally, we should also point out that the iPhone 6 and iPhone 6 Plus are just a few months old and both are considered to be among the best smartphones on the market. The 4.7 iPhone 6 among the normal-sized flagships, the iPhone 6 Plus among the big-screen flagship phones. These are two quality phones and they won't lose their luster any time soon.
Apple builds its phones to last. Nearly two years later, the iPhone 5 is still a very solid and cheap option. The iPhone 5s, the flagship from 2013, is still one of the top smartphones on the market. Apple's iPhones won't wow you with 20MP cameras and octo-core processors but they get the job done for most people. The iPhone 6 and iPhone 6 Plus get the job done.
It's also worth mentioning that Apple's typical three years of software support is among the best in the business. The iPhone 6 and iPhone 6 Plus will almost certainly get updated for three years or more which means that this years iOS update, the one that will likely arrive alongside the iPhone 6s, will be their first of three. That's important to remember as we move further away from the iPhone 6 and iPhone 6 Plus release dates.
If you're not familiar with either one of these devices, read our iPhone 6 review and or our iPhone 6 Plus Review to get caught up.
Bottom Line
The bottom line is that this decision ultimately rests in your hands. That said, we have a two-pronged answer for those of you thinking about buying the iPhone 6, iPhone 6 Plus or the iPhone 6s.
If you are in no hurry to replace your current phone. If you enjoy having the latest and greatest hardware features. If you want the full set of iOS software features. Well, then by all means, wait for the iPhone 6s. There's a very good chance that it will arrive this fall with a handful of new hardware and iOS features. If you don't want to rush into things or if you're a power user, consider waiting. At least until the iPhone 6s rumor mill starts churning.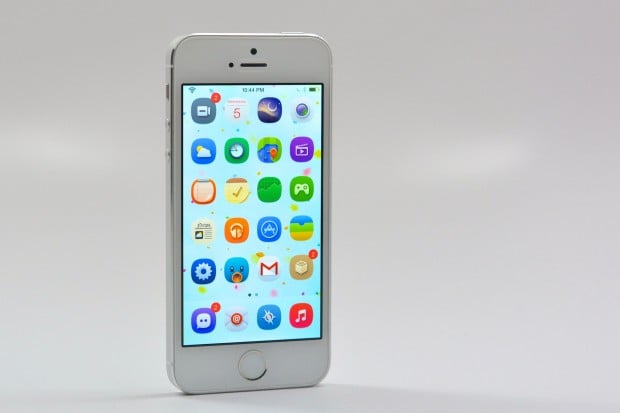 If you are in the hunt right now and you don't care so much about having the best processor or camera or even the most up-to-date software, you're alright buying the iPhone 6 or iPhone 6 Plus right now.
These are two of the best smartphones on the market, they're going to last three years or more, and they're going to be perfect for most people. The 4.7-inch iPhone 6 in particular. Both devices should get a lion's share of the iPhone 6s' iOS 9 features as well.
Waiting for a complete unknown like the iPhone 6s can be a dangerous game and most of you are going to be perfectly fine with what Apple has on shelves right now.

This article may contain affiliate links. Click here for more details.