CableJive dockBoss Air Review: 30-Pin Dock Connector to Bluetooth Adapter
The CableJive dockBoss Air transforms any 30-pin audio accessory into a Bluetooth A2DP audio accessory.
When Apple switched the connector on their iPhone and iPad to a smaller Lightning connector, a slew of 30-pin audio accessories became useless without an adapter like the CableJive dockBoss Air.
Owners of expensive audio docks or car audio cables rejoice, the dockBoss Air works! It's such a simple device that one can't say much more than that.
The $35 dockBoss Air connects to a 30-pin connector, cable or dock. It transmits an A2DP Bluetooth signal to any Bluetooth enabled device that plays audio over the wireless protocol. This includes the Apple iPad, iPhone, iPod Touch and nearly every Android or Windows Phone device. Even Blackberry users can connect. Computers with Bluetooth will like the dockBoss Air too.
Fire up the Bluetooth connection feature in a smartphone, tablet or even a computer. Connect and enter 0000 for the code. It pairs and will remain available anytime the Bluetooth device can find the signal from the dockBoss Air.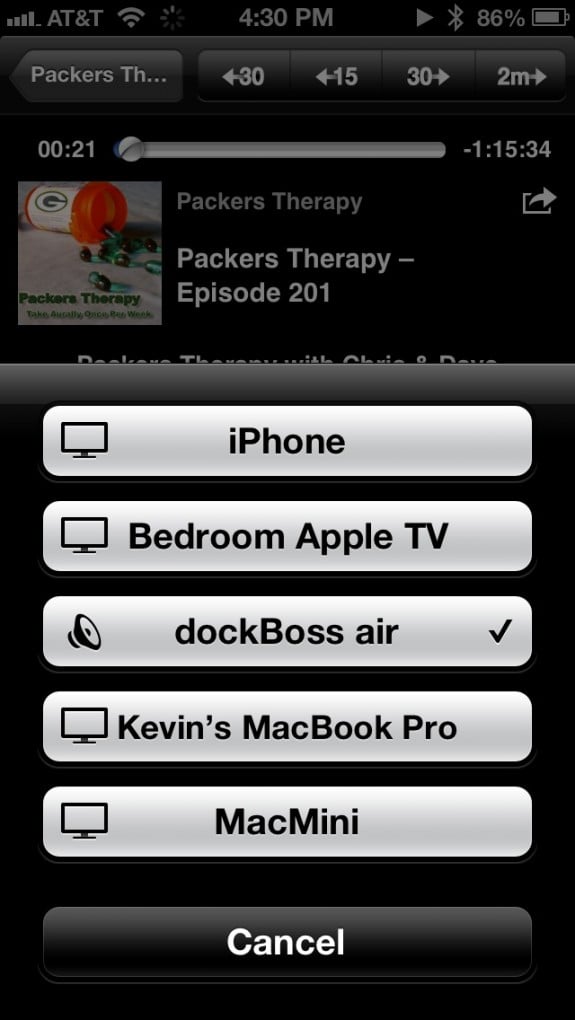 The audio won't wow the most discriminating among us, but it sounds pretty good. It doesn't sound any worse than other Bluetooth connected audio and compares favorably to a 30-pin to stereo adapter installed in a car.
The tiny dockBoss Air measures 1.57″ x 1.3″ x .31″. Users might worry about losing it more than anything else.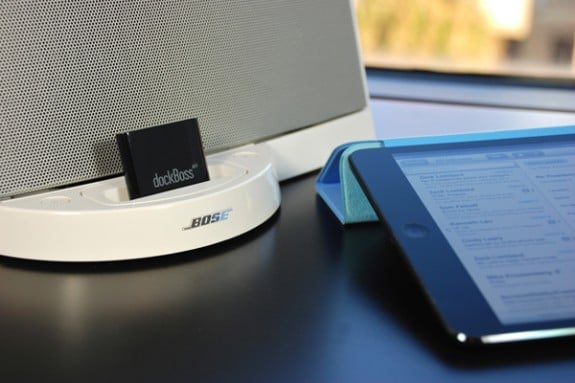 The dockBoss Air gets power from the 30-pin accessory plugged into it. It doesn't need much power so it should work with just about any dock or USB cable. The device promises to work up to 33 feet. In our testing the range was even farther.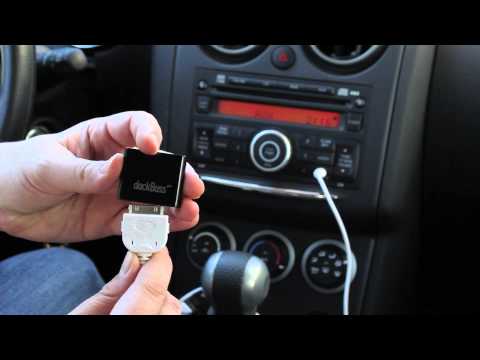 The dockBoss Air helps owners of the iPhone 5, iPad mini or the new iPad with Retina Display 4th gen use their old 30-pin dock audio accessories. For those who switched from iOS to Android, the same dock accessories. It's slightly more expensive than Apple's 30-pin to Lightning adapter, but offers much more versatility. For charging Apple's tool works best but for audio, get the CableJive dockBoss Air instead.

As an Amazon Associate I earn from qualifying purchases.