Call of Duty: Ghosts PC Spec Requirements Revealed
There's just a couple weeks before Call of Duty: Ghosts is set to release to the public, and it'll be launching on the Xbox 360, PlayStation 3, Wii u and the PC on November 5, with next-generation console version coming later this fall we're guessing (Activision hasn't announced dates for that yet). In the meantime, Infinity Ward has released the final PC system requirements for the game. The developer says that "the PC version of Call of Duty: Ghosts is set to be one of the best Call of Duty experiences ever," but in order for that to happen, you'll have to make sure your PC is up to snuff.
Infinity Ward has revealed the minimum specifications that your gaming rig will need in order to play Call of Duty: Ghosts, and they're listed below.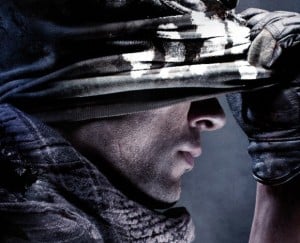 OS: Windows 7 64-Bit / Windows 8 64-Bit
CPU: Intel Core 2 Duo E8200 2.66 GHZ / AMD Phenom X3 8750 2.4 GHZ or better
Memory: 6 GB RAM
Hard Disk Space: 40 GB
Video: NVIDIA GeForce GTS 450 / ATI Radeon HD 5870 or better
Sound: DirectX compatible sound card
DirectX: DirectX 11
Internet: Broadband Internet connection for Steam and Online Multiplayer
Gone are the days when 4GB of RAM was plenty to play most modern games; Call of Duty: Ghosts will require at least 6GB of RAM. The 40 GB hard drive space requirement seems a bit odd, though, but we're guessing that's how much space that you'll want to have in order to store the full game, as well as your system files and various media files. The game itself will probably take up around 10 GB give or take a few.
Overall, we shouldn't be too surprised by these specs, and these are just the minimum that you'll need to play the game in the first place. We're guessing that in order to get the best experience out of Ghosts, you'll want a gaming rig that can scream. As for the console version of the game, no need to worry about specs, as your Xbox 360, PS4 or Wii U will be able to handle it.

This article may contain affiliate links. Click here for more details.