Call of Duty: Advanced Warfare Ascendance Release Details Arrive 
Call of Duty: Advanced Warfare, the massively popular first-person shooter from Sledgehammer Games, is getting tons of new maps and weapons in a new upgrade called Call of Duty: Advanced Warfare Ascendance.
Sledgehammer Games and Activision, the game's publisher announced, the Call of Duty: Advanced Warfare Ascendance details this week on the Call of Duty website. Ascendance is the second major upgrade to the game, which launched on the Xbox One, Xbox 360, PS3 and PS4 in November of last year.
Included in this update on March 31st are a number of key improvements and upgrades that owners of the game will want to get the most of their next multiplayer session with other Advanced Warfare players.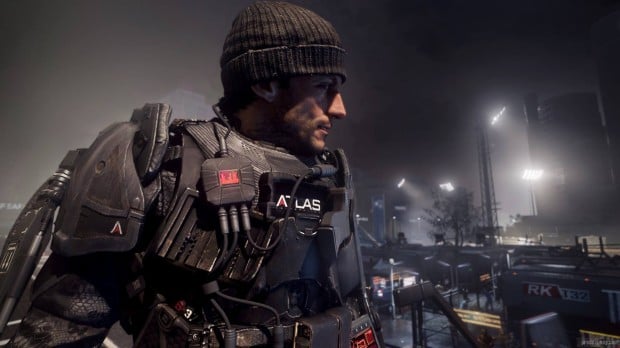 The upgrade introduces Infection, a new map dedicated to the Exo Zombies multiplayer game type that caught on after the game's launch. Perplex is one of the new maps coming in this upgrade too. It takes place at an apartment building, and puts the focus on vertical gameplay. In theory, playing on the map should have Advanced Warfare owners looking up to the skies and around them to make sure they're not missing an opportunity to take out an enemy. Site 2444 is also included in the update. This map is a recreation of Mount Rushmore, the real life landmark that has the faces of four different United States Presidents carved into a cliff. Site 244 is meant for all kinds of gameplay. It features perks and new exoskeleton abilities.
Climate is set in a small biodome and focuses on close quarters combat. Chop Shop takes place at an exoskeleton factory with a powerful weapon for users to fight over for match domination. In total, Call of Duty: Advanced Warfare Ascendence features four completely new maps.
The new Zombies Co-Op has its own map too. Called, Exo Zombies Part Two, users will partner up with their friends to escape a small town filled with people who've all mutated into dangerous monsters. New monster types include a Goliath Exo Zombie, Acid Drippers and other dangerous things that Sledgehammer is hoping to surprise users with. At users disposal will be Microwave Gun. Another new mode will have players trying to help normal citizens unaffected by the mutations escape.
A new Exo Grapple playlist will let users spend entire multiplayer sessions doing nothing but using the Exo Grapple options built into the multiplayer. Slegehammer is hoping that users will enjoy the LMG/Shotgun and the HM Werewolf weapons too. As its name suggests, the LMG/Shotgun is one part energy weapon and one-part close-range rifle.
All versions of Call of Duty Advanced Warfare will eventually get Ascendance. If the add-on follows the pricing of the game's first add-on content, it'll cost users $15. That's the good news for everyone. That bad news is that Microsoft's Xbox One and Xbox 360 consoles have a month-long exclusivity agreement for Call of Duty: Advanced Warfare content. Only Xbox One and Xbox 360 players will get Call of Duty: Advanced Warfare Ascendance on March 31st. Gamers on Sony's PS3 and PS4 won't get the opportunity to download the game add-on until a full month later.
The arrival of Call of Duty Advanced Warfare Ascendance is a pretty good time to evaluate whether purchasing the Call of Duty: Advanced Warfare Season Pass is a good investment or not. Purchasing each of the game's four map packs will cost $60 in total if you purchase them all separately. Purchasing the Season Pass costs $49.99 from the Xbox Store or the PlayStation Network.
Call of Duty Advanced Warfare for the Xbox One, Xbox 360, PS4 and PS3 is still $60 new from GameStop. Preowned, the game costs $54.99 for the Xbox One and PS4. The PS3 and Xbox 360 versions are $44.99 used.

As an Amazon Associate I earn from qualifying purchases.