Call of Duty: Ghosts is Coming To Wii U With Unique Feature
Today Activision confirmed that Call of Duty: Ghosts, the next game in the popular shooter franchise, will indeed come to the Wii U with some unique GamePad features.
The Wii U version of Call of Duty: Ghosts will come out on November 5, the same day as the Xbox 360, PlayStation 3 and PC versions of the new game. Like Call of Duty: Black Ops II on the Wii U, Ghosts will have some unique features for the GamePad controller, though the developer isn't ready to talk about all of the features just yet.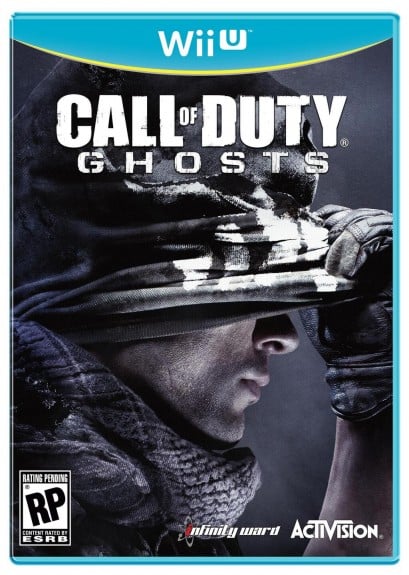 Executive producer Mark Rubin recently said that Wii U is probably in the "next-gen bin" of announcements for the new shooter. "We're not actually talking about Wii U yet because we want to keep it mysterious," he added.
In the confirmation press release Activision said the Wii U version of the game will use the Wii Remote as well as second screen support on the GamePad. If the second screen experience on the GamePad works like it did in Black Ops II, the feature will let gamers play multiplayer across two screens.
In last year's games gamers could have one player controlling the game on the GamePad with another player using the GamePad Pro or Wii Remote to play on the TV. It's the same basic fucntion as split-screen, but without all the screen watching and wasted TV space.
The new Call of Duty: Ghosts will feature an original story penned by screenwriter Stephen Gaghan who wrote the screenplays for Syriana and Traffic. The game will also feature a dog companion that will help players throughout the game and will hopefully not die by the end of the single-player story.
While Call of Duty: Ghosts will come to the Wii U, Nintendo fans will have to wait for any map packs released for the game after launch as Microsoft has an exclusive deal to bring DLC to the Xbox One before all other consoles.

This article may contain affiliate links. Click here for more details.