Camera Awesome Was Downloaded Two Million Times in Its First Week
Camera Awesome, the new camera app from SmugMug hit the App Store on March 1, just under a week ago. In that short time the app has already been downloaded more than two million times.
Camera Awesome is a great photo app with a lot of options for photos for free, and even more if you're willing to pay. It rivals the also-fantastic Camera+ which has similar features. What Camera Awesome has over Camera+ is more filter options. SmugMug's app has many Instagram-esque filters which Camera+ lacks, though most of those filters are behing an in app purchase.
Of course, all those filters and all those downloads are useless unless people actually use the app. And it looks like they are. Users have already used the app to take more than 10 million photos.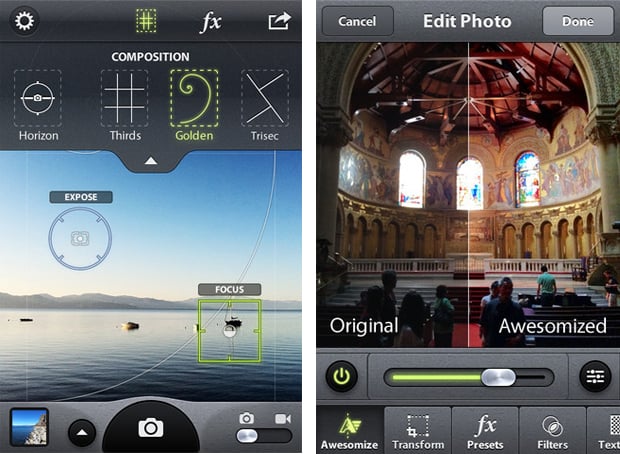 To show just how popular Camera Awesome is, Instagram took much longer to get past the two million downloads mark. Instagram reached the milestone in two months. Although there is an argument to be made that Camera Awesome owes some of its success and features to Instagram.
We were so impressed with Camera Awesome when it debuted that we made it one of our favorite iOS apps last week. For iOS photographers it's great if you want more ways to manipulate and enhance your photos. You don't need to buy any of the filters and presets to make your photos look great with the app, though some of them could be worth buying for certain situation.
Like Instagram, Camera Awesome is currently only on iOS but an Android app is coming sometime soon. Hopefully the wait won't be as long as the wait for the Instagram Android app.
Via: All Things D

This article may contain affiliate links. Click here for more details.