Holiday Gift Guide 2012: Point-and-Shoot Cameras
Buying a camera as a gift can be challenging since there are so many cameras and options to choose from. We've put together a list of point-and-shoot cameras that we recommend, and in some cases use on a regular basis.
Smartphone cameras are getting better and better, but dedicated cameras are still far better at capturing life's precious moments. Point-and-shoot cameras are easier to operate than those with interchangeable lenses and are of course more mobile. Lugging around a heavy camera and a bag full of lenses might mean better pictures for enthusiasts and professionals, but most people just want great pictures without having to work too hard.
While there are a lot of cheap point-and-shoot cameras out there, we recommend buying a quality camera to capture vacations and other special moments. The total cost of camera ownership has never been cheaper since most photos are never printed.
As good as some of these point-and-shoot cameras are, you should find out if the person you're looking for is looking for a camera with interchangeable lenses, which is a requirement for most enthusiasts.
Canon PowerShot ELPH 110 HS ($178)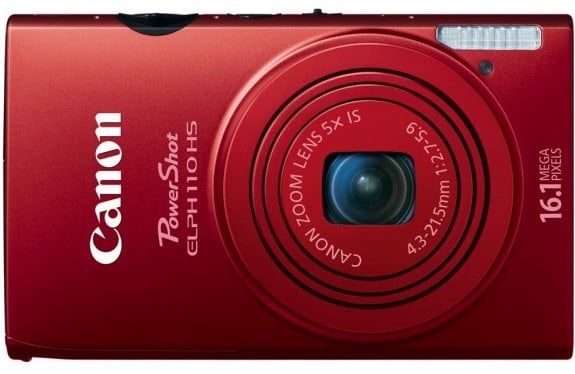 The Canon PowerShot ELPH 110 HS has good optics and is easy to use. It may look a lot like Canon's more affordable A-series cameras, but the ELPH 110HS produces better photos and has several features that make it an excellent value.
It shoots 16.1 MP photos and 1080p video. We like this camera's simplicity and value. The ELPH 110HS doesn't have all of the bells and whistles that you'll find on the other cameras in this gift guide, but it is perfectly capable of capturing your loved ones this holiday season.
The PowerShot ELPH 110 HS is available in a choice of six colors for $178.

This article may contain affiliate links. Click here for more details.