Can Apple Out-Phablet Samsung With 5.7-Inch iPhone 6?
Apple is now said to be working on two models of the next-generation iPhone that will be released later this year, likely around the fall timeline. According to these Foxconn employee insiders, Apple will be working on one iPhone model with a larger 4.7-inch display while a second model will come with a 5.7-inch screen.
The second model would place the iPhone in the phablet class that is now dominated by devices such as the Samsung Galaxy Note 3, the Sony Xperia Z Ultra, the Samsung Galaxy Mega, and others. Samsung, which first popularized this computing category, found unprecedented success with its original Galaxy Note phablet which led the company to release two successors and a number of tablets in this range.
It's unclear how Apple will be differentiating its phablet from its smartphone and tablet offerings. One problem with the Android-based phablets is that often the larger screen real estate feels wasted. This is an issue with the OS as the OS locks the phablets to operating under smartphone mode, so apps are stretched out to fill the screen rather than offer multi-column views like on tablet-centric editions of the same app. It's unclear if an iOS phablet would be operating as a phone, a tablet, or in hybrid mode where users can choose how apps run, operate, and display information to give the end-user the best possible experience.
The 4.7-inch iPhone is also interesting in Apple's lineup. After many years of maintaining the same 3.5-inch screen size, the iPhone 5 finally debuted with a slightly larger 4-inch display. Apple had claimed that devices with screen sizes of 4 inches or less are preferred as users can comfortably navigate the phone from corner to corner with one hand rather than requiring two-handed use. However, as Apple begins to enter the car market with Siri Eyes Free and iOS in the Car, this issue may become less relevant as the focus may be towards safety while driving, rather than creating an optimal device for drivers to multitask by using the phone in one hand while controlling the steering wheel in another.
This isn't the first time we've heard of Apple making larger phones. Prior reports suggested that Apple would up the screen real estate to between 4.7 to 5.5 inches. This would suggest that Apple is testing various screen sizes to find the right fit for the market.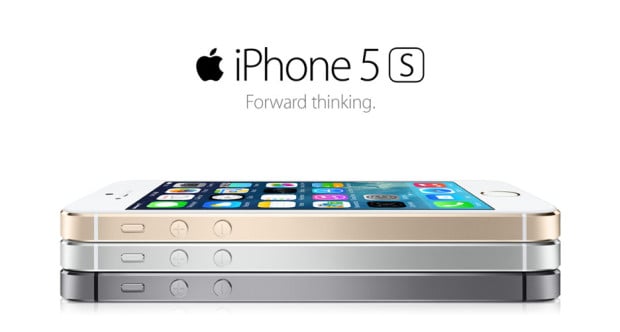 Additionally, according to a report on Phone Arena, the same sources say that both iPhone editions would come with some form of biometric security. Apple currently employs a fingerprint reader on the iPhone 5s known as the TouchID system. However, Apple may explore other security features, particularly with its motion-based sensing technology that it recently acquired through its purchase of PrimeSense.

As an Amazon Associate I earn from qualifying purchases.