Can Apple Redefine Ultra-Portables Again With 12-Inch Retina MacBook Air?
Apple is rumored to be introducing a new 12-inch MacBook Air model to bridge the gap between the existing 11- and 13-inch ultra-portable laptops. Analyst Ming-Chi Kuo of KGI Securities, who had been accurate with Apple rumors in the past, is saying that the new Retina Display 12-inch model won't be debuting until mid-2014.
According to Kuo, the 12-inch model will be highly portable, like the 11-inch model, but with a high resolution display and more power like the larger 13-inch. Additionally, it may be both slimmer and thinner than existing models in Apple's MacBook Air lineup.
"We expect the unprecedented 12-inch model will boast both the portability of the 11-inch model, and productivity of the 13-inch model," Kuo wrote. "The offering will likely be lighter and slimmer than the existing MacBook Air to further highlight ease of portability in the cloud computing era."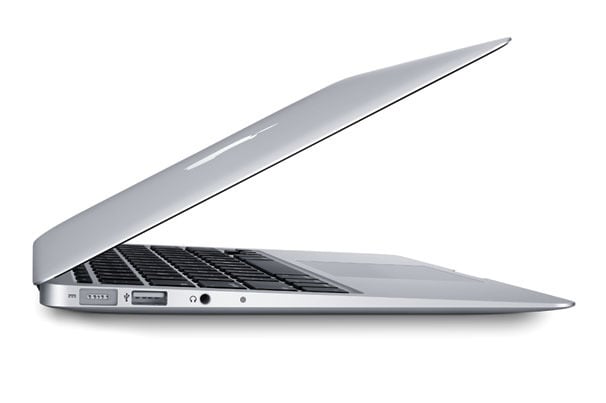 The device is expected to once again bring improvements to the ultra-portable notebook market, a market that Apple had pioneered even before partner Intel had coined the Ultrabook name and similar models from Samsung, HP, Dell, Lenovo, and others were released.
Still, while Kuo is optimistic on the prospect of a MacBook Air with a footprint similar to an 11-inch model but with a larger display, Apple isn't the first to come to the market with this one. Rival Dell had introduced a Dell XPS 13 premium Ultrabook with a footprint that is only slightly larger than the 11-inch MacBook Air, but with a much larger 13-inch display. Dell was able to accomplish this thanks to a design with very slim side bezels on the display.
Apple has been lagging a little in the ultra-portable category as the MacBook Air's design has remained mostly unchanged since it was launched, primarily with thick side bezels.
A 12-inch model with a high resolution display would allow Apple to ask a premium for such an ultra-portable. Much in the same way that Apple is commanding a roughly $100 premium on its 7.9-inch iPad mini over competing 7-inch Android tablet models, a 12-inch Air would allow for a better computing experience that users may be willing to pay more. When Apple debuted the MacBook Air, it was a premium device with a premium price, but today the base 11-inch model retails for only $999. Apple may be able to get away with charging more with a 12-inch model with improved specs that lend to a better experience.
For now, Kuo's speculations should be taken with a grain of salt. In the past, Apple was rumored to be introducing a 15-inch MacBook Air model, but to date that model is still elusive.

As an Amazon Associate I earn from qualifying purchases.