Can I Return my iPhone 6 for the iPhone 6s?
Apple announced the iPhone 6s earlier this week, but if you recently bought the iPhone 6, here's what you need to know as far as returning it and getting the iPhone 6s instead.
While many technology enthusiasts follow the latest news in the smartphone world, not everyone does. If you're one that doesn't keep up with the latest happenings in the tech world, you may have not known at the time that Apple was going to announce a new iPhone, and because of that, you might have gone to the Apple Store to buy the iPhone 6.
However, you're not out of luck completely. If you recently bought an iPhone 6 and are already regretting that decision because you want the iPhone 6s, you can return your iPhone 6, but there are couple of things to keep in mind when you want to do this.
Read: iPhone 6s Release Date: 10 Things to Watch For
The good news is that many retail stores where you can buy a new iPhone are pretty good about returns, but the bad news is that you only have a short window of time for which you can return an iPhone 6. With that said, here's what you need to know about return policies on the iPhone 6.
Apple Store Returns
Apple has tightened up its return policy in recent years. It used to be that you had 30 days to return an iPhone that you purchased, but it's now been cut down to only 14 days. This means that you have two weeks to return your iPhone 6 from the date of the purchase. While the new return policy may seem extreme, it actually matches most stores' own return policies.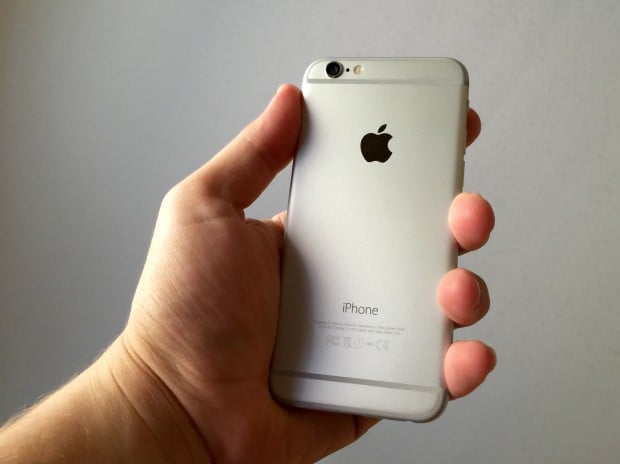 You can either return your iPhone 6 through the mail by sending it to Apple (they'll pay for shipping), or you can return it to any Apple Store.
Carrier Returns
If you bought your iPhone 6 from a carrier, you can still return it to the carrier if you'd like. Most of the major carrier's return policies are similar, but here's a quick breakdown of each:
Verizon: Customers have 14 days to return an iPhone, but there's a restocking fee of $35 (except for in Hawaii).
AT&T: Customers have 14 days to return an iPhone. There's also a restocking fee that costs "up to $35," but unopened iPhones are waived of this fee.
Sprint: Customers have 14 days to return an iPhone, but a $35 restocking fee will be applied. However, unopened iPhones will have the restocking fee waived.
T-Mobile: Customers have 14 days to return an iPhone, or 20 days if it was bought online at T-Mobile.com. You also "may have to pay a restocking fee" of $50.
Retail Stores
There a few third-party big box retail stores that sell iPhones. If you ended up buying an iPhone 6 from one of them, here are the return policies for some of the major stores:
Best Buy: You have 14 days to return an iPhone. No restocking fee.
Walmart: Customers have 14 days to return an iPhone with the original packaging. No restocking fee.
Target: There's a 14-day return window for returning an iPhone, and you have to return it at a Target Mobile location (a.k.a. a Target location that sells phones).
Staples: You have 14 days to return an iPhone.
If You're Out of Luck
Most likely, depending on when you bought your iPhone 6, it'll be too late to return your iPhone 6. However, it's not the end of the world, and you're not stuck with it, as there are alternative options.
You can always sell your iPhone online on websites like eBay and Swappa, and even resort to Craigslist if you want to sell locally and not deal with shipping costs. You can also trade it in to get some quick cash, but trade-in programs are usually not the best route to go, as they won't give you as much money for it as the other selling options.
You'll probably lose a bit of money in the sale, as you likely won't be able to recoup the whole cost of the iPhone 6 that you bought and already started using, but you'll at least be able to get most of your money back and buy the iPhone 6s.
The iPhone 6s will be released on September 25 and pre-orders will begin on September 12 on Apple's website.

This article may contain affiliate links. Click here for more details.