Canon EOS 5D Mark III Samples, Specs and Pricing
Canon's finally unveiled the 5D Mark III, its latest full-framed DSLR aimed at photo enthusiasts and professionals. Starting at $3,499, the Canon 5D Mark III packs a 22.3 megapixel sensor, improved low-light performance and enhanced video capabilities. The Canon 5D Mark III looks like a very worthy upgrade from the aging 5D Mark II, which will live on in Canon's lineup at a reduced price.
The 5D Mark II  was introduced almost three and a half years ago, which means there are tons of  Canon fans ready for an upgrade.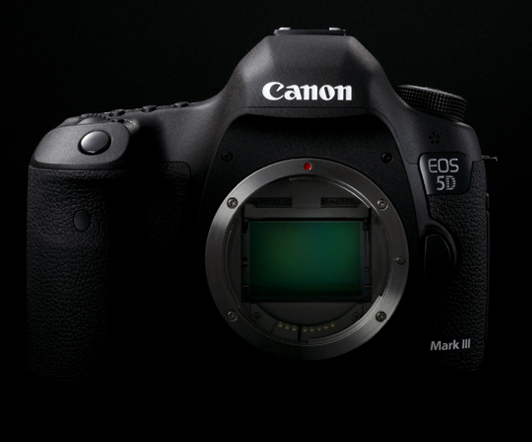 Obviously DSLRs like the 5D Mark III isn't as portable as the phones that we usually discuss here at GottaBeMobile, but this camera is something just about any geek can appreciate. Of course it'll take photos that'll blow away any camera that can fit in your pocket, whether or not that camera is part of a phone or not.
https://www.youtube.com/watch?v=4y1BEVd59tc
Here's an early 5D Mark III promo video from Canon.
Choosing a new DSLR can be agonizing, especially when you're considering full-frame cameras like the 5D Mark III. Not only do you need to shell out thousands of dollars on a new body, but you also need to consider all the lenses and accessories that go along with it. If you're already in the full-frame Canon camp, the 5D Mark III is a no-brainer unless you have the funds to spring for the EOS 1D X, which will start at $6,800.  Those who are new to the world of full-frame DSLRs are going to have a tough decision to make since Nikon is in the midst of rolling out its own pair of high-end DSLR cameras.
Read: Nikon D800 Sample Photos Are Mind Blowing )
Canon EOS 5D Mark III Specs
The Canon EOS 5D Mark III body alone will cost $3,499. A kit will be available at launch, which includes a 24-105mm lens for $4,299. Experienced Canon shooters will likely skip the kit and mount their existing lenses to the 5D Mark III.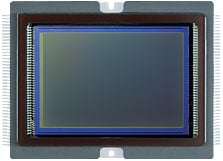 The 22.3 MP full-frame sensor is the heart of the 5D Mark III.  That's only slightly bigger than the 5D Mark II's 21.1 MP and the 1D X's 18.1 MP, but megapixels are just part of the story.That makes the 5D Mark III the highest resolution Canon EOS to date. Interestingly, Canon's not getting into a megapixel showdown with the Nikon D800, which packs 36.3 MP. The 5D Mark III's 5760 x 3840 pixel images are big enough for just about any use, but would-be Canon buyers may at least take a glance towards the D800 due to this drastic difference in pixel count. Experienced photographers know that megapixels aren't everything however.
The EOS 5D Mark III has a very broad ISO range, going from 100 to 25600. This range can be extended to 50, 51,200 and 102,400, should you need to shoot in near darkness. Of course image quality will suffer at the higher ranges, but it's always nice to have options.
One major area of improvement over its predecessor is its burst mode. The 5D Mark 111 can capture up to six frames per second, which is 50% more than what we saw with the 5D Mark II. The camera is rated to record up to 18 RAW images in burst mode in a three second span before needing some time to clear out the buffer. If you're shooting in JPG mode you can fire off up to 16,000 shots in burst mode without lifting your finger off the shutter release button.
The 5D Mark III borrows its autofocus capabilities from the 1D X. The 61-point autofocus system offers several presets for shooting a range of subjects, including those that move in unpredictable patterns.
DSLR buyers expect to be able to shoot great-looking video footage along with stills these days. The Canon 5D Mark III can shoot at up to 1080p in 24, 25 and 30 fps.
The Canon 5D Mark III sports a pair of memory card slots, allowing photographers to use both SD and CF cards simultaneously. While this sounds great for flexibility, it has the potential to create headaches since it means you'll have to buy cards in two different formats and two different card readers.
One smart feature is the 5D Mark III's control dial.  It's now touch-enabled, which means you can swipe your way through menus rather than having to physically rotate it.
As with all Canon DSLRs, there's a bunch of accessories you can pick up to enhance your shooting experience. There's an optional GPS unit and a separate Wi-Fi transmitter. A matching optional vertical grip will be available at launch.
The Canon EOS 5D Mark III has a HDR mode, which will please a lot of folks and annoy others that criticize the overuse of the HDR photography technique.
Canon EOS 5D Mark III Sample Video
https://vimeo.com/37785688
Here's a short movie shot with the EOS 5D Mark III. As you can the the results are cinema quality, but keep in mind a full protection crew was behind the camera.
Canon EOS 5D Mark III Sample Photos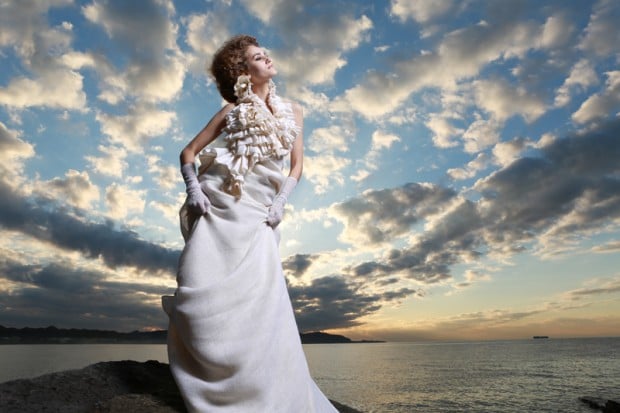 Canon's put together a handful of 5D Mark III sample images which look incredible. We're looking forward to real-world 5D Mark III samples, which are much more telling than carefully staged samples like the one above.  You can see more over at Canon's 5D Mark III's sample page. Unfortunately, the company hasn't provided full-resolution download samples yet.
The Canon 5D Mark III will be available in April, but we expect it to be in short supply for months after its release. We recommend pre-ordering the 5D Mark III as soon as your ready to pull the trigger.

As an Amazon Associate I earn from qualifying purchases.