Canonical working on Ubuntu for tablets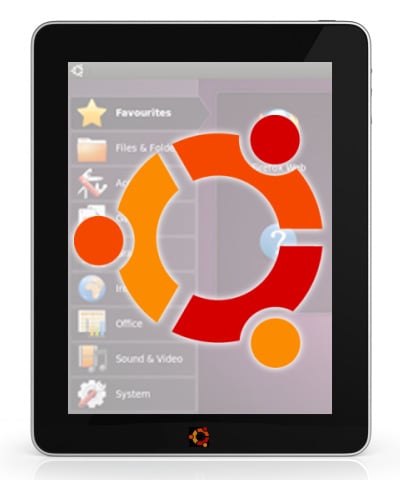 Perhaps sensing a chance to get in on the lightweight tablet market before Google tools their own tablet-version of Android, Canonical has let slip that they could have a version of the free and popular Linux flavor Ubuntu ready for tablets early next year.
Per a report on NetworkWorld.com, Canonical VP of OEM services Chris Kenyon has expressed enthusiasm for expanding beyond servers, PCs, and netbooks and getting into the tablet space. He credits Apple for firing things up with the iPad. As VP of OEM (original equipment manufacturer) services, he's already talking to chip and display makers about getting the whole package together for light Linux-based tablets.
Their mobile computing efforts are taking them in two directions. Their tablet version of Ubuntu will be based on the upcoming 10.10 release called "Maverick Meerkat". In addition, this version will be incorporated into a new version of Ubuntu Light, presumably still as a quick boot OS to run alongside Windows or as the main OS on a netbook or other low-powered PC.
Of course, Canonical has done some big talk in the past about mobile integration, like running Android apps in Ubuntu, and we're still waiting on that to happen. But with so many tablet makers using older and customized versions of Android as their OS, there is an opportunity for Canonical to step in and establish Ubuntu as a tablet standard.
Via Liliputing

This article may contain affiliate links. Click here for more details.