Car Makers Think Apple Overly Optimistic With Siri Eyes Free
Prior to the start of Apple's WWDC developer conference, we've been hearing rumors that Steve Jobs had plans on revolutionizing the television and auto industries, something that Apple has so far not had huge presence in. At WWDC, Apple unveiled clues to what Jobs may have been thinking with a new mapping app that offered 3D renderings with flyover effects and turn-by-turn instructions. The iOS-maker also showed off a feature called Siri Eyes-Free by making it easy for auto partners to bring Siri's voice recognition and intelligence to cars. Apple says that Siri in cars should happen within the next 12 months, but it seems that auto manufacturers are singing a different tune.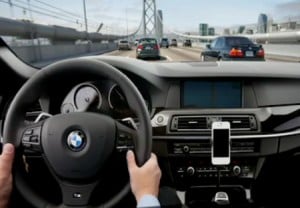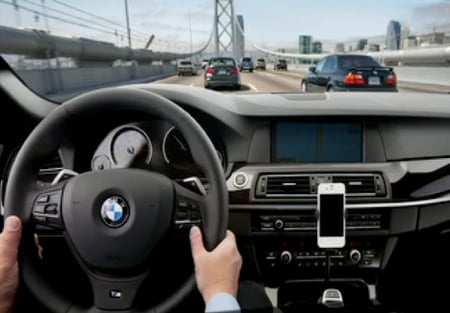 According to Apple, it already has nine auto manufacturers that are partnering to deliver Siri. Given Apple's relationship with the auto industry to offer integrated iPod functionality into cars through optional car kits, it seemed like Siri and enhanced iPhone integration would be a natural evolution of such relationships. However, when Fast Company contacted Apple's auto partners about what was announced at WWDC, many were skeptical that the 12-month timeframe that Apple had given on stage.
One of Apple's partners, Audi, is seemingly still planning how this may work. The company says that it is "working closely with Apple to see how this might be integrated into our cars, but there's nothing firm to report at present." Audi says that the 12-month plan is not realistic.
And on stage, Apple showed off how Siri on a car would work with an easy to press button on the steering wheel control. However, it's still unclear if this button will be Apple-branded to have Siri's look and feel, or if it will be just the standard voice button implemented by these manufacturers on many of their cars. GM says that it cannot say how this button will look in the end and Mercedes denies that there will not be a special Apple-branded button. Fast Company reports that "Mercedes will continue to use its own navigation buttons, which also work for Android-integrated services."
BMW is also doing what Mercedes is doing by integrating Siri into the voice-command steering wheel controls on its vehicles.
Many of Apple's partners are saying that they are working closely with the company to bring Siri to market within a year, but Toyota says that it is evaluating the feature but "have no particular applications planned at this time."
The main problem here is that technology may be easier to implement on a smartphone just based on its disposable nature. With upgrade cycles of every two years or so based on contract length in the U.S., it's easier to bring new hardware features to handsets. On cars, manufacturers can keep the same model and design–with only small or incremental changes between each year–for up to seven years, making the process of trying to change a feature mid-cycle more difficult.
The other probable resistance is that rather than selling customers on particular features of a particular car model, the smartness of cars in the future would be tied to Apple. With Apple providing the car's intelligence, the vehicles themselves are merely commodities to serve Apple's Siri.

This article may contain affiliate links. Click here for more details.