Carrier Test Build of iOS 5 Reveals Nuance Voice, FaceTime Over 3G, iCloud Features
Apple has begun releasing new versions of iOS 5 to carrier partners for testing, which reveals new information about voice command and the company's partnership with Nuance, FaceTime Over 3G for video chat and communications, as well as training information for iCloud.
According to 9to5 Mac, Apple has been working with carriers to develop training materials for iCloud. iCloud, in the final build, is the same experience as it is on the current developer beta of iOS 5, but Apple's work on training materials for iPhone, iOS 5, and iCloud reveals that the company is looking to create a very cohesive experience between all three elements and that iCloud and iOS will be very interconnected.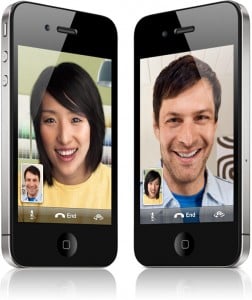 The carrier test build of iOS 5 also reveals that FaceTime video chat over 3G is present, though at this time it's still unclear if the feature will make the final build of iOS 5. It's been previously rumored that Apple and Verizon had a dispute over FaceTime over 3G where Verizon wants higher quality video chats whereas Apple is pushing for a unified acceptable experience over the network.
Also, in the carrier build, Nuance's voice dictation, known as speech to text, is also present, and is similar in functionality to the dictation feature on Android. On Android, in text entry field alongside the typical QWERTY software keyboard, users will find a button with a microphone. Tapping on the microphone will bring up a pop-up recording and users can dictate what they want to type by voice. This feature will work the same way in iOS 5.
Curiously, though, the carrier build did not show any traces of the Siri-based system-wide personal assistant feature. Apple had acquired Siri and it was believed that Siri would appear in an iOS update similar to Microsoft's TellMe feature on Windows Phone, where users can use natural language to perform searches and command basic tasks, like making restaurant reservations, looking up reviews, and searching for movie times when planning a night on the town.
It is rumored that Siri would activate when users hold their iPhones up to their ears, rather than the current way that Voice Command works right now. Right now, with limited voice commands through Apple's app of the same name, users must hold down the home button for a few seconds, but Siri will allow users to just move the phone up to their ears and allow them to begin talking, according to an earlier 9to5 Mac report. If this is the case, it's unclear how Apple will allow Bluetooth headsets, speakerphones, and accessories to tap into Siri as it would be inconvenient to have to move the iPhone to your ear when you're using a Bluetooth earpiece.

As an Amazon Associate I earn from qualifying purchases.