Case-Mate Product Page May Have Shown iPhone 5 Design
While we're pretty sure that the next iPhone will be launching in the next few weeks, we still have no idea what Apple has up its sleeve in terms of, well, the iPhone. Unfortunately, we'll probably be in the dark as to what the iPhone 5 looks like until Apple makes an official announcement. Or the lost prototype surfaces. However, today we do have another possible iPhone 5 sighting that appears on accessory maker Case-Mate's product page.
The photo you see here is titled "iPhone 5 Barely There Brushed Aluminum Case" and it appears to show what could possibly be the design of the iPhone 5. This wouldn't be the first time that an accessory maker leaked a smartphone design, so this being the iPhone 5 is not out of the question.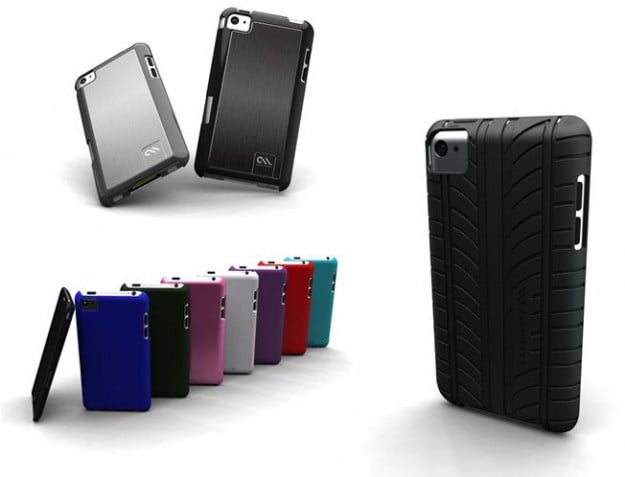 If it's the real deal, we can expect a thinner iPhone with a nice curved aluminum backing.
Now, Case-Mate only had the page up for a short while. It has since been pulled. So it's possible that this was some sort of marketing ploy. Or, it may have just made a huge mistake.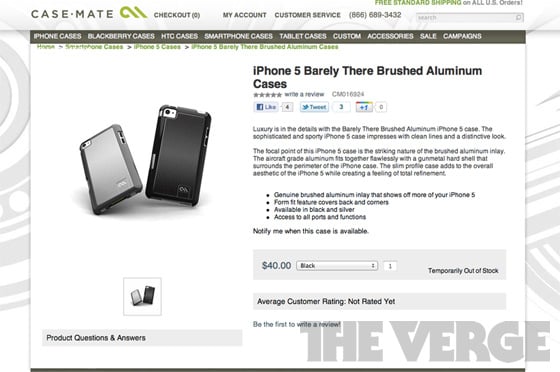 What do you think? Is this the iPhone 5?
Consider us extremely skeptical.
Via: ThisIsMyNext, BGR