CDMA iPhone would be "Verizon-Ready" but would Verizon actually sell it?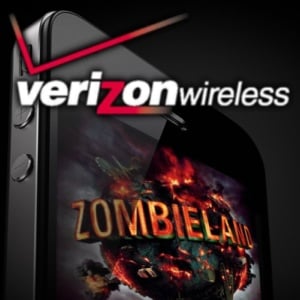 The Wall Street Journal reports that people "briefed by Apple" have claimed Apple will begin production on a CDMA-equipped iPhone that will go on sale early next year. No claim it will be sold by Verizon Wireless.
Pretty much since it debuted, people have been saying the iPhone will be coming to Verizon. Thus, it's no surprise that such a rumor has popped up again. What's notable is that WSJ avoids stating that directly.
Rather, they claim a CDMA-equipped iPhone would be "Verizon-Ready" and VZW would be allowed to sell it. Could be dismissed as intentional vagueness to cover themselves until they get confirmation, but yet they are quite direct in stating a CDMA iPhone is in the works. I don't think that's an accident. CDMA? Yes. Verizon? We'll see.
They also claim a new, fifth iPhone model is under development and that it will be different from the current model. Guess they interviewed Captain Obvious on that one.
Update: WSJ is now going all in with this story. Headline now reads "Apple Readies Verizon iPhone" and they open with Apple Inc. is making a version of its iPhone that Verizon Wireless will sell early next year" (emphasis mine). I'm still sticking with "we'll see."

As an Amazon Associate I earn from qualifying purchases.