CDMA LG Windows Phone Mango Handset Spotted at FCC; Coming to Sprint, Verizon?
An LG-made Windows Phone Mango handset was spotted at the FCC awaiting U.S. regulatory approval. Of significance is that the device, with the model number LG LS831, contains support for a CDMA radio, which would make the device compatible on either Sprint's or Verizon's network. Currently, both U.S. CDMA carriers offer one Windows Phone handset each on their network, the HTC Arrive for Sprint and the HTC Trophy for Verizon.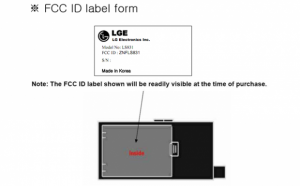 It's unclear which network, if any, the LG LS831 will hit. Both Verizon Wireless and Sprint have been quiet thus far on their new second-generation Windows Phone release while GSM rivals AT&T and T-Mobile have both announced new phones for their networks. AT&T has announced three devices–the HTC Titan, Samsung Focus S, and Samsung Focus Flash–while T-Mobile will be offering the HTC Radar 4G.
The new crop of Windows Phone 7 Mango devices will feature improved processors along with a front-facing camera for video chat, a first for the platform.
No additional information is available at this time for the LG LS831.
Via: WMPU

As an Amazon Associate I earn from qualifying purchases.