CES 2009: Interview with Chris Lenart, Designer of Motion's C5 Tablet PC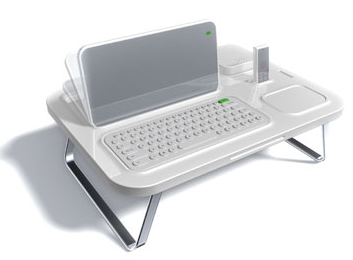 We love the story behind products, and we got just that last week during CES.
While we were at CntrStg, we got word that Chris Lenart, the designer of Motion Computing's C5, was in the house. Chris runs Lenart Studios, a design firm with an impressive list of clients: Fujitsu, Palm, Nike, Motion Computing, Memorex, and more. The picture to the right is one of Chris' many cool designs: a digital tray that combines the PC, phone, and entertainment into one package.
Sierra, Warner, and Chris sat down to talk about the C5, design, Intel, and much more in this insightful interview. Enjoy.
Video after the break.