CES 2010: Live from the Microsoft Keynote
Will Microsoft CEO unveil a new slate tablet from HP? Will spend the hour raving about the awesomeness of Windows 7? Will some nutjob charge the stage and get tasered, fulfilling one item from his list of things to do in Vegas? It's anyone's guess as I liveblog from the event. Details after the jump.
6:13: The keynote is about 15 minutes away. I'm here with Amy and Josh (Xavier is off being cool). We are relying on Amy's Mifi for connectivity, although my 3G has been pretty good for everything except calls. Yes, I am tapping this out on my iPhone. Quite frankly we're a packed in a bit tight for that. Will try to keep up. Please don't mind the typos.
6:22: switching back to 3G. I have terrible luck saving photos to WordPress over wifi.
6:28: first photo is of the pre-show stage. Second and third show a montage of MS services, from Windows to XBox to Windows Phone. Will need to lay off the photos during the keynote. Takes too much time to sync. Will snap with my camera and add later.
6:50: "Small power problem" led to a "five minute delay." That was 20 minutes ago. 4
6:53: okay we're starting with that Blackeyed Peas song about tonight being a good night.
6:56: Gary Shapiro, president of CEA kicking things off. 5
6:58: Gary says he's introducing Ballmer. People clap. He starts talking about Ballmer. People giggle. Shoutout to Windows 7.
7:00: Heres Steve!
7:01: Looking good in his red sweater. Introduces Seth Meyers in a video to "thank" technology. making fun of video conf, getting beat at games by kids, and Twitter.
7:04: Ballmer back. Three main focuses: screens everywhere, the cloud, and natural user interface- yeah!
7:06: talks about the futuristic tech we have now, including Bing, Bing, Bing!
7:07: Closer look at 2009 products: Xbox integrates social media. Project Natal will turn us into living game controllers. $20B in revenue. 2010 will be bigger.
Bing! 11M new Bing users. Understands user intent and anticipates. Makes it a decision engine. Smooth map transitions thanks to Silverlight. Will be default on HP.
Sync will be big. Ford CEO to give us the scoop tomorrow.
Kia new Sync like service called Uvo.
Zune HD getting rave reviews. Instant on 1080p video. Zune expanding to more of their product line.
HTC key partner with WinMo.
Windows 7 key points. Leaner and faster. Easier access to apps. Better development tools. great collaboration between partners, users and developers. Sales are way up over last year. Fastest selling OS in history. 94% customer satisfaction. 300M PCs shipped in 09. 12% growth predicted for 10. Windows 7 PC designed with form factors for everyone.
7:20: Showing off Win7 PCs with Ryan. All-in-ones: Lenovo, Sony with multitouch screen. Ultrathin Dell Adamo opens with a pass of Steves hand Applause. Netbook great for Ryans trip to brazil. all run full Win7. Gaming PCs running Direct X 11. Running Dirt 2. Asus G51 packing 3d gaming. Steve puts on glasses to view Arkham Asylum. Backward comp with many old games. Tiny media PCs. Blew the one behind the big screen, causing the earlier delay.
7:26: Blio reader software for books on PC. Interactive textbooks to take tests and see how things work in motion. Book reads itself.
7:28: SkyDrive, Windows Live and Office 2010 to build anatomy presentation. Ryan and Steve collaborate in real time. Great new transitions in ppt.
7:31: Video of Seattle Seahawks mascot skydiving. Finds where he landed in Bing Maps. Beautiful transition to street view. Added falling snow to view. Laughs.
7:33: Windows Media center. Records 4 HD channels simultaneously with one cablecard. Scrolls through web sites and more while TV runs in the background. Runs into a glitch that requires a restart of wmc and keyboard. Showing off Internet TV feature. Seeing home videos. Turns out Ryan was the guy in the mascot outfit. Light chuckles. IMs brother from within wmc.
7:38: Microsoft Mediaroom. enables paid tv service. AT&T partnership. Built with Silverlight for smooth web video. Buy video plays on WinMo, Xbox, and PC.
7:43: New PC form factors: Here's the HP slate! Running Kindle app. Not showing us a whole lot. No specs. will need to catch it on the floor
7:46: Second Seth Meyers video making fun of old tech that we thought was cool, inc vid games, giant cell phones and slow Internet.
7:48: Dave Branch talking XBox 360. Big new games coming inc next Call of Duty, Fable, and Crackdown 2. new genre: psychological action thriller. Alan Wake = Lost written by Stephen King. New Halo! Halo: Reach prequel before Halo 1. Demo is stunning! Beta on XB Live coming in Spring. XB Live has 3x users as Oprah audience.
7:56: XB Live expanding beyond games. Instant on movies. Social networking. Pulling in non gamers. HD streaming takes seconds. Runs with no stutter even when jumping around. Social game play. Going back to old school games. Avatars enter arcades. invite friends to challenges. Build your own arcade with classic styles. XB and PC.
8:02: Talking about the z axis for true 3D. Natural user interface. Project Natal! Team on video talking about their work. Pure gesturing, no controller. Wonderful demos. Looks like it works in the living room. Available 2010 holiday season!
8:09: Recapping the main points. Project Natal changes all the rules. Challenges us to imagine what's next.
8:10: Done! Headed to the next event.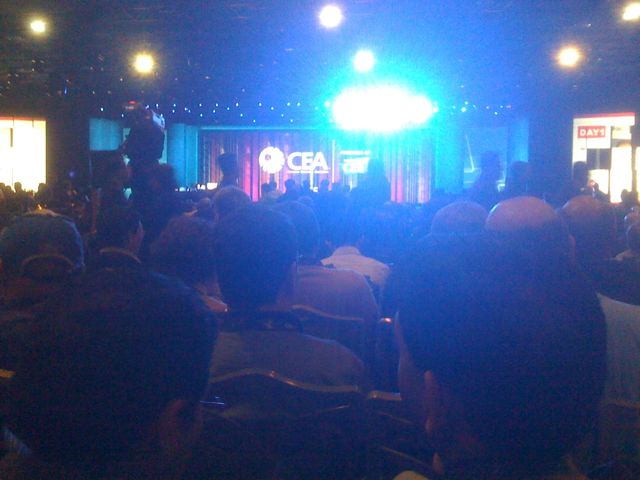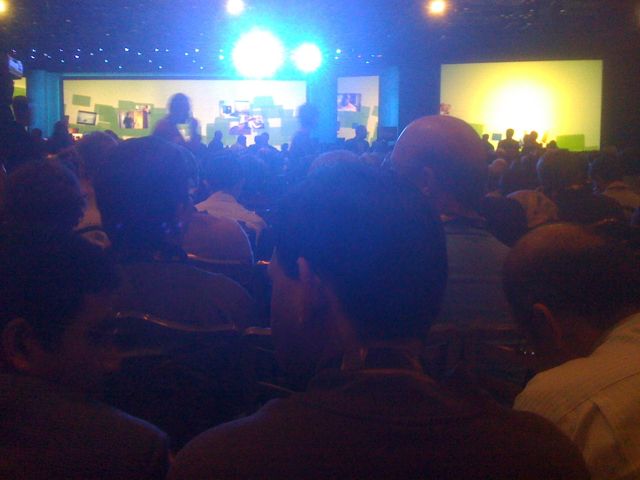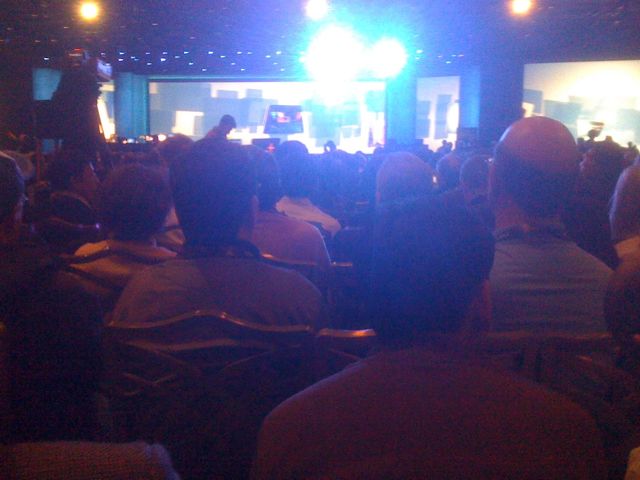 As an Amazon Associate I earn from qualifying purchases.