CES 2010: Playing with Samsung's Multitouch Monitor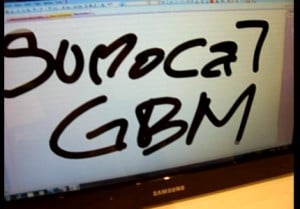 Had some fun twisting and resizing icons on Samsung's multitouch monitor. Not quite as much fun as flinging icons on a Microsoft Surface, but it was a good experience. I had some trouble tapping without pushing, but I found it very responsive and easy to tap what I was aiming for. As an interface for a media machine or a countertop system, something that requires quality interaction in brief spurts, I think a vertically oriented touchscreen can be a winner. I'd still want it at more of an angle for heavy work.



This article may contain affiliate links. Click here for more details.