CES 2012 – Nokia Going All Out on Windows Phone
There is no doubt that this marriage between Microsoft and Nokia seems, on the exterior, to be doing well. Microsoft is spending a ton of marketing money with all the Mango launch parties over the last couple months.
Microsoft and partners are pledging to spend $200 Million For Windows Phone Marketing in 2012. Brand awareness and training are said to get the push.
Last week, WP Central showed an Indian Airline Jet Airways plane with a huge Nokia Lumia 800 branded advertisement covering almost the entire rear half of the plane.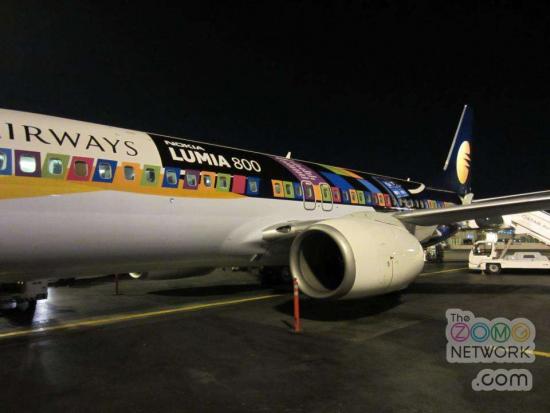 I arrived at McCarran International Airport and was greeted by enthusiastic Nokia reps holding signs advertising a free shuttle to a couple of the popular hotels, including the Venetian. Stand in long cab line and pay $40 or ride for free and learn about Nokia's newest Windows Phone offerings for free? Free is awesome!
Nokia chartered a few double decker buses with Windows Phone tiles all over for the free rides.
They took our luggage and had custom baggage claim tickets to hand out with a bottle of water and a neat little screen wipe.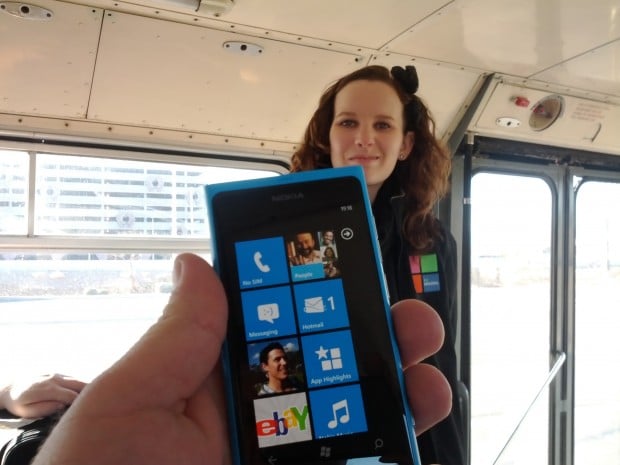 During the ride, Nokia PR reps handed out fully functional Nokia Lumia 710 and 800 demo units for the riders to check out while they went over the phones and Windows Phone basics.
It was a really well done promotion, kind of like visiting their booth while making your way to you hotel room.
I really like the blue Lumia 800, color and all!
Do you think Microsoft and Nokia are going overboard with all these promotions? Can Microsoft shed the stigma that some have around it based on the Windows Mobile days?

As an Amazon Associate I earn from qualifying purchases.