CES 2012: Smartphones & Hotspots Announced This Week in Las Vegas
The various manufacturers of smartphones and wireless carriers pulled back the veils on their new phones coming out this year. Our team went hands-on with many of them at CES 2012 in Las Vegas.
Below, you will find pictures and a bunch of links to hands-on videos of devices running Windows Phone 7, Android and even a new Blackberry phone. We also saw one Sprint Hotspot to go alone with all the Smartphones for Verizon, T-Mobile or AT&T. These phones will be making news for the next few months.
Check out the many posts below and let us know which one you'd really like to get ahold of yourself.
Sprint Sierra Wireless Tri-Network LTE Hotspot
The Sierra Wireless Tri-Network Hotspot will be compatible with Sprint's 3G CDMA Network, the legacy 4G WiMax network, the 4G LTE network protocol that will pave Sprint's future as part of its Network Vision strategy. (from Chuong Nguyen's post from CES)
A 4G LTE Android phone with a 4-inch WVGA screen, anodized aluminum back and most likely coming with a more affordable price tag for the midrange market. See Chuong's post from CES.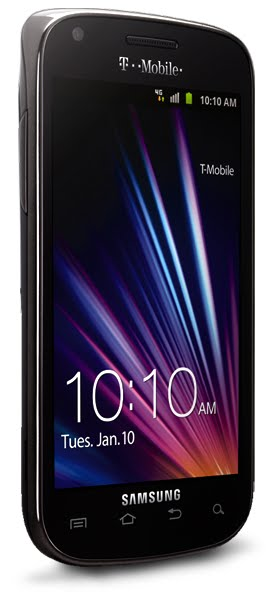 T-Mobile announced the Samsung Galaxy S Blaze 4G for use on the company's fast 42Mbps HSPA+ network with a Super AMOLED touchscreen and a 1.5GHz Snapdragon S3 processor, but few other details. Adam Mils shares the few details that exist from CES.
Huawei Ascend P1 S
Running Android 4.0 Ice Cream Sandwich and measuring just 6.68mm and weighing in at 7.1mm thin, the Huawei Ascend P1 S becomes the thinnest smartphone you can buy according to the company's press. Adam Mills shows off the phone in a hands on video from CES.
Nokia Lumia 900
Nokia will update the Lumia 800 Windows Phone 7 smartphone (coming to the US – see below) with the Lumia 900 for AT&T with a 4.3-inch AMOLED ClearBlack Display and 1.4GHz single core processor and an f/2.2 Carl Zeiss camera. See the video posted by Chris Leckness from CES.
Nokia Lumia 800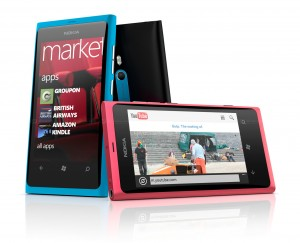 Nokia announced that the Nokia Lumia 800 is coming to the US after being available overseas and will run on AT&T's network at 3G speeds or on T-Mobile's network on the slower Edge network for $800 unlocked.
HTC Titan II
The HTC Titan II runs on AT&T's LTE network and has a 4.7-inch screen, a 1.5GHz Qualcomm Snapdragon S2 processor and a 16MP f/2.6 wide angle camera running Windows Phone 7.5 Mango. Read all about it from Chris Leckness, who's at CES.
Samsung Galaxy Note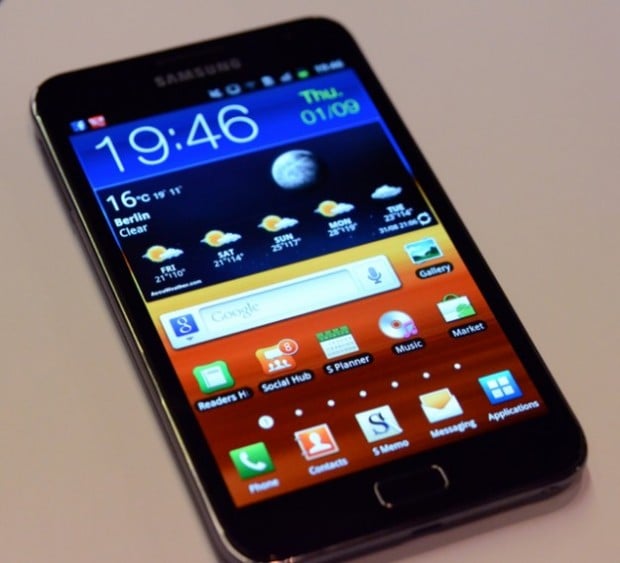 The Samsung Galaxy Note has an enormous 5.3-inch screen to go along with an LTE radio for AT&T and Samsung's S-Pen stylus so you can ink on the 1280×800 resolution screen. Adam Mills posted a hands on video from CES.
Motorola Droid RAZR MAXX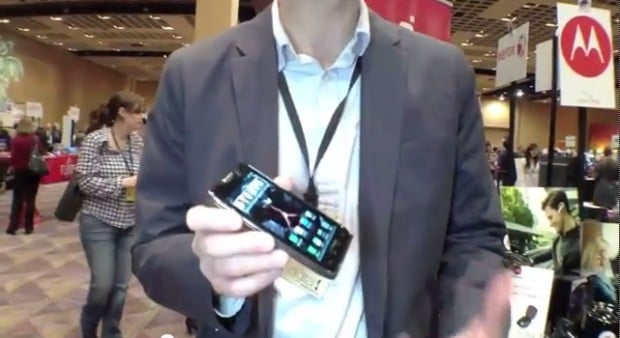 Verizon announced the Motorola Droid RAZR MAXX promises great battery life with the 3300 mAh battery lasting up to 21 hours of continuous talk time. Check out Adam's post from CES.
Motorola Droid 4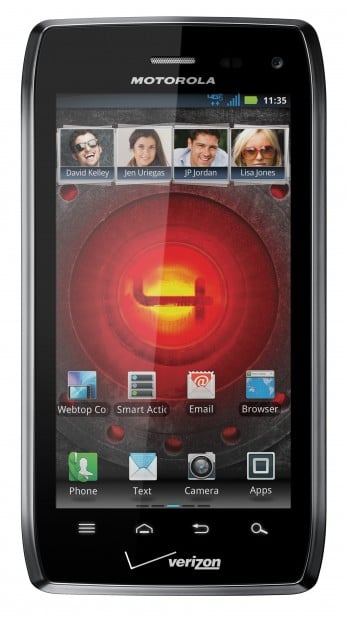 Verizon showed off the update to its Droid lineup with the Droid 4 with a laser-cut physical QWERTY keyboard and a 4G LTE radio to go along with the 4-inch qHD screen and Android 4.0 coming in Q2 2012. Get a look at it from Adam Mills who posted a hands on from CES.
LG Spectrum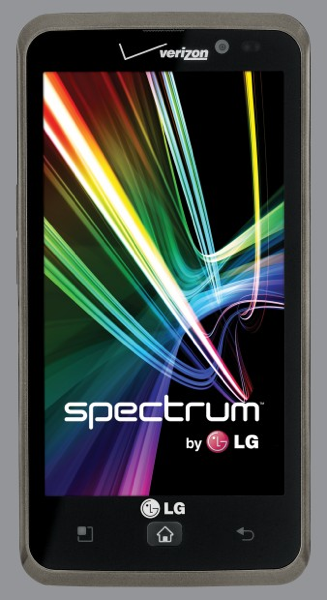 LG Spectrum gives you a 4.5-inch 1270×720 resolution True HD IPS display running on Verizon's 4G LTE network. Get all the details from CES from Adam Mills.
Blackberry Curve 9730 Global Ready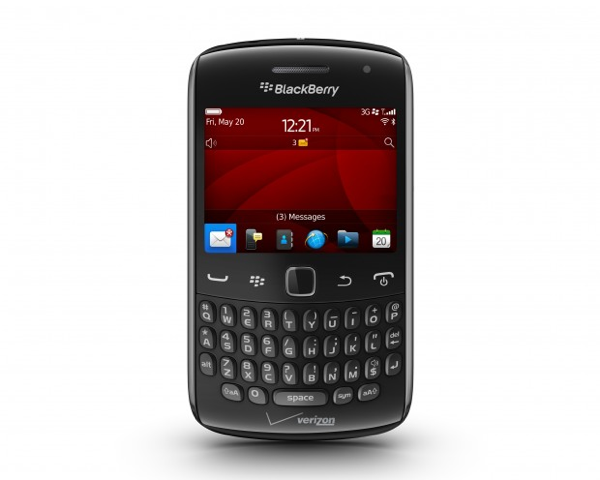 The Blackberry Curve 9370 works all around the world with a global ready radio on this $99 (after $50 mail-in rebate) Verizon phone. Adam shares the info from CES.