CES Reports: Behind The Scenes With GBM
CES was a great time and also a lot of work. As Rob has already told you we split into two teams to get as much coverage as we could, and even then we couldn't cover everything. Here in this post are a few "behind the scenes" pictures of the GBM Team in action, and a few Splotch moments as well.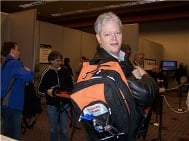 Dennis and Splotch loaded for touring the floor. For a little guy, Splotch was a big hit at CES.
James Kendrick makes a point to Rob at the Vista Lab.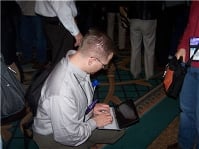 Rob blogging away on the floor at CES. No question Rob's Fujitsu P1610 was the best device choice in our arsenal for getting the word out quickly.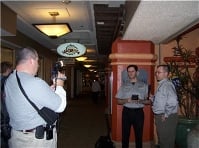 Camera Man Extraordinare Eddie Vanderbeck recording an Ink Show interview. Eddie was the man!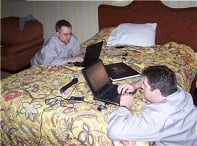 Blogging away after Day One on the floor. That was a crazy night and we were all exhausted but we got the word out, along with a number of Inkshows.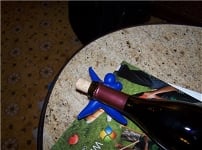 But while we were working our fingers to the bone, Sploch took the night off and had one too many. That guy got into a lot of trouble throughout the convention.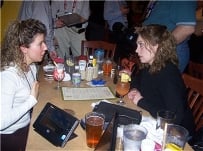 The GBM Wives wonder when they will get their husbands back at the Tablet PC meetup. Both Rob's wife, Kathi, (left) and my wife, Thomasin, made the trip.
The CES Floor is a dangerous place if you're not careful You never know when you'll be distracted, or arrested.
And of course it is also an exhausting time. Dennis needed many power naps to keep going. But Sploch kept him in good company when they both weren't getting into trouble.

As an Amazon Associate I earn from qualifying purchases.