Chamberlain MyQ + Nest Cam Delivers Better Home Monitoring
Chamberlain MyQ connected garage door openers can now connect with your Nest Cam to deliver better home monitoring that responds to an open garage door with video coverage inside the house or wherever your Nest Cam is located.
At CES 2016 Chamberlain announced that the MyQ WiFi garage door opener can now connect with the Nest Cam and users can see alerts within the MyQ App like a garage door opening alert.
This update works with the current Chamberlain MyQ WiFi garage door openers thanks to an updated app. Users who update the app can now see and manage their Nest Cam inside the MyQ app.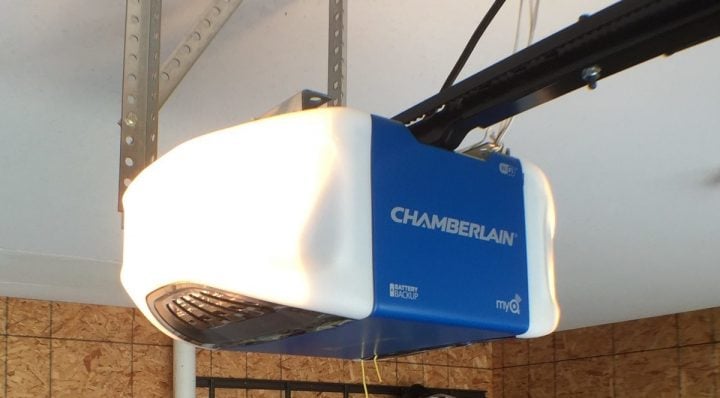 With the connected partnership users gain access to four specific features without the need to buy any additional services or products if they own a Nest Cam and a MyQ garage door opener.
Monitor home activity with live video every time the garage door opens or closes.

Get MyQ alerts when Nest Cam has detected motion in the garage or at home – wherever the Nest Cam is placed.

Access both MyQ and Nest Cam from anywhere within one smartphone app.

See time-lapse video clips and event history with a Nest Aware + Video History subscription.
When a user gets an alert they can check to see what is happening in the house and the state of the garage door opener from one place. This connectivity is in addition to being able to set the Away and Home status for the Nest thermostat from the MyQ app on iPhone and Android.
Read our Chamberlain MyQ WiFi garage door opener review for more on how this smart home product performs in a real house.
Check out the rest of our CES 2016 coverage to see the latest gadgets, accessories, smartphones and other cool tech for 2016.