How to Change Wallpaper in iOS 7
iOS 7 was released a few days ago, and newcomers are undoubtedly still getting used to the new layout and features. The biggest change that you may notice is the all-new look and design, which features a flatter user interface and a more colorful, diverse color palette.
One of the new subtle features in iOS 7 is right on the home screen. Apple added a neat 3D parallax effect to iOS 7, so when you move around your iPhone in your hand while keeping your head still,  it'll appear as if the app icons are floating on top of the wallpaper. It's a pretty neat effect, and we'll show you how to change the wallpaper, as well as create your own parallax wallpaper.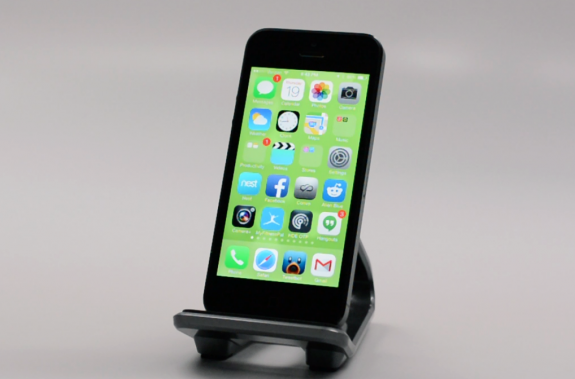 How to Change the Wallpaper
To change the wallpaper on your iPhone in iOS 7, open up the Settings app and navigate to Wallpapers & Brightness. You'll see an image of your lock screen and home screen; tap on either one of these (they take you to the same page). From here, you have three choices. You can use Apple's Dynamic wallpapers or its Stills. Dynamic wallpaper is wallpaper that is animated, while Stills remain…well…still. You can also use photos stored in your Camera Roll.
Choose a category and select an image listed. You'll be given a preview of what it will look like on your lock screen. With photos from your Camera Roll, you'll be asked to drag the photo around until it's in the position you want, since photos you take are larger than the lock screen's and home screen's size.
Tap on Set, and then you'll be asked what screen you want it set on. You can choose between Set Lock Screen, Set Home Screen or Set Both.
Create Your Own Parallax-Ready Wallpaper
If you're not a huge fan of Apple's default wallpaper and want to create your own graphic, you certainly can. The only thing you'll need to keep in mind is that the wallpaper will need to be 400 pixels wider and 400 pixels taller. Here are the dimensions you'll need when creating your own parallax wallpaper:
iPad 2 and iPad mini: 1,424 x 1,424
iPad 3 and iPad 4: 2,448 x 2,448
iPhone 4s: 1,360 x 1,040 (No parallax on the iPhone 4)
iPhone 5s/5: 1,536 x 1,040
For photos that you take with your iPhone's camera, they'll already be ready to go for parallax, since they're already oversized. These dimensions are mainly for folks who want to create their own wallpaper out of a graphic and such.
Once you complete your custom wallpaper, sync it your iPhone using iTunes and go back into the Wallpapers & Brightness section in Settings. Your custom wallpaper should now show up under Photos below Apple's default selections. From there, follow the same steps as above to set it as your new wallpaper.

As an Amazon Associate I earn from qualifying purchases.