Changing gears at GottaBeMobile!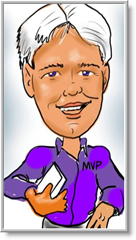 One of the awesome things about being a part of a technical world and being a technical professional is that there are never any shortages of cool things to be involved in! The dilemma it creates however is that there are only so many hours in a day to be involved! This is where I am at today.
As you may have noticed, my posting and activity on GottaBeMobile has slowed quite a bit in the past several months. There are a number of reasons for this, but it is primarily due to an increase in the activity of my bread and butter day to day job as a network designer and engineer (which pays the bills for most of my gadget lust — a most critical function!). Combine that with a great family I spend too little time with, and a couple of new interests in my life (including an awesome job working with my church!), and the result has been a marked lack of time to devote to GottaBeMobile. In spite of my absence, the site continues to grow and morph into a better community each day. It has been amazing to see how much the community has grown and continues to do so, and I have come to realize that GottaBeMobile is so much bigger than any one individual, it is truly a community.
So in a pretty difficult decision, I have decided to change my status here to reflect my need to adjust personally. I have officially sold my partnership interest in the site to my most capable partner Mr. Rob Bushway, and will now assume a somewhat reduced role on the site. I will still be around to keep Rob and crew straight (which is not easy, believe me), but will from now on be a contributing writer, maybe do the occasional InkShow or review, and continue to support GottaBeMobile in any way I can as time allows. This change makes sense for all involved and more correctly represents my involvement in the day to day activities of running this quality community. Rob has done a great job running and supporting the site and creating content on a day to day basis, and will continue to do so. Warner, Matt, Eddie and Hugo are an awesome group to work with, and their contributions speak for themselves. I now take the enviable position of being able to spread out into other things while maintaining a relationship that has and continues to mean so much to me personally and professionally.
I have a huge passion and commitment to Tablet PC, UMPC and related technologies. I continue to welcome any and all correspondence, questions, etc. in this area, so please don't be shy, my email will remain ([email protected]), and I will most definitely still be around the site. I would love to continue to hear from the community.
Let Team GottaBeMobile know how they are doing folks. It takes so much more time than people realize to maintain and grow a community like this. There is no way to properly describe the joy of getting even a simple comment or email that shows appreciation for all the effort put forth. The team deserves and needs to hear from its community members as an honest gauge of their effort. When you take the time to make those comments, it can really fuel the team's effort for the next day. Trust me on that — I've been there!
So with that I officially hand the ownership and future of GottaBeMobile to Rob Bushway and the rest of the team. They are most capable hands.
See ya around the site.


This article may contain affiliate links. Click here for more details.