Changing My Mobile Strategy and a New Computer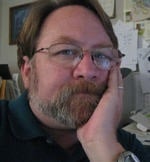 Over the weekend I posted that I purchased a new computer and was going to being shifting my mobile strategy. I offered folks a chance to guess what the new computer was, and lo and behold, Rob Bushway, guessed correctly. I picked up a 13 inch MacBook Pro at a good price from Amazon.com. on Black Friday.  It arrived yesterday and now the shift in strategy begins.
This isn't a shift based on device or platform preference. I've been platform agnostic for quite some time, using both major OS platforms from Apple and Microsoft. Both Windows 7 and OSX offer excellent platforms to work with and on, and quite frankly I enjoy going back and forth. This shift is brought about by how my work is changing. I'm a big believer that you use the best tools you can for the job, and that's why I've decided to add a MacBook Pro to my arsenal that already includes an Apple iMac and an iPhone. Don't worry, Tableteers, I'm not abandoning Tablet PCs. A Tablet PC is still a major part of my arsenal as I'll explain below.
At Wayside Theatre, we are beginning to do more and more with multimedia as a production element for our shows. Part of that is our interest in exploring multimedia, part of that is out of economic necessity, as building materials keep increasing along with the cost of labor to build scenery. We used multimedia extensively in two productions this year and will probably do so in several next year. We're fortunate to have an excellent digital projector that we can't afford. It was donated to us, so that helps us also make the switch.
In my usage, that means I'm usually one of the main authors of whatever multimedia we're creating for a given show. So far that has been both slides and video. The iMac has worked great for doing that kind of work, and Apple's multimedia capabilities just seem much more intuitive to me than Windows. Not only that they are more enjoyable to use, and one of my mobile mantras is that if you can't enjoy using the tools you're using, then change the tools. Face it, the "out-of-the-box" iMovie works much better than Windows Movie Maker, especially now that WMM doesn't come as a part of the Windows OS package and has to be used via the Live Apps suite. (Has there ever been a slower download process for something that is supposed to be cloud based than the Windows Live Essentials?) Sure there are pro apps for both platforms, but at the moment, what I need to do can be accomplished on a very basic level. I'm sure I'll be exploring more complex apps in the near future, and again, the Apple platform is better suited to this.
When authoring this work, just like authoring anything, sometimes inspiration strikes at odd moments like in the middle of the night. (Some would call that insomnia.) When that occurs, I need to follow that inspiration when it hits and wherever I am to take advantage of it. On a Windows machine that was just simply, not as much fun, nor as easy.
So, in essence this prompted the purchase of the MacBook Pro. Or should I say, it provided the rationale. But there are other tangible reasons as well.
We've seen quite a move to smaller, often less expensive mobile devices, many with multi-touch, many with amazing capabilities packed into small form factors. Netbooks abound. Smartbooks are coming, (well, we'll see), Smart/Super-Smart/App phones are becoming common place. MIDS may be fading a bit, but heck, even UMPCs are trying to make a comeback. But outside of a good smartphone (which is really a different category), none of these devices work for me when I'm away from the office and need to do work. The simple reason for that is small screen size. I often find myself having to do some real work (video/audio processing, heavy spreadsheet work, heavy document processing) as opposed to what I call web-work (browsing, blogging, light document work, etc…).  Smaller devices with small screens and small keyboards just don't cut it for me when I have to do this kind of work. A large spreadsheet is not easy to work with on a Netbook, and the Atom processor just isn't a great tool for multimedia work. Small may be the mobile mantra for the moment, but I can't make that work for me. The bottom line is that when I'm away from the office, I need power and flexibility akin to what I have on the desktop.
The iPhone also figures into this thinking. Chicago Sun-Times tech columnist and MacBreak Weekly host, Andy Ihnatko, often refers to the iPhone as being like the tri-corder from Star Trek. In other words, a device that can do whatever the plot requires at any given moment. My iPhone usage fits that cultural usage very well, thanks to a variety of applications. There aren't t00 many day-to-day rudimentary tasks that I can't perform on the iPhone. It is also my primary consumption device. It has replaced a Tablet PC as my main stall surfing device as well.
The phone and the apps account for a large portion of this handheld use, but it is only possible because AT&T has recently upgraded its service in our area. I'm now able to be online while in the theatre or the rehearsal hall thanks to better coverage. Like I always say, the weakest link in any mobile scenario is the connectivity. When it is on, you're golden. When not, give it up. The Sprint MiFi-card is also playing, as Sprint has excellent coverage here locally for those areas where AT&T, despite upgrading its service, still suffers.
As to Tablet PCs and their role in my mobile life, they still very much play a starring role ion the mobile stage that is my life. Quite honestly, given the supposed current love of touch and media consumption, I can't see anything better being produced for Digital Inkers than what Microsoft's platform already provides currently for OEMs. Here's hoping that OEMs continue to take advantage of this and that we can get digitizer issues worked out so that folks can take advantage of both touch and inking.
Inking is still a key part of my work, taking notes in rehearsals and meetings. It always will be. I just can't imagine going back to taking notes on paper again. Intriguingly though, my iPhone usage has helped aid my Tablet PC usage in rehearsal scenarios. I alternate my note taking back and forth between OneNote 2010 and Evernote. (I alternate the apps between each successive production.) OneNote is still the best killer app that no one has ever heard of, due to Microsoft's insane marketing strategies. Using MobileNoter on the iPhone, I can have access to notes Inked in rehearsal using OneNote on the iPhone and this is a great aid in my process. Evernote is a must have app for those who switch between platforms and need to take notes or collect info. If the Evernote folks would ever improve their Inking ability it would be even more of a killer app. The key here is that both of these apps give me the capability of having my Inked notes on both platforms. (I can also import a OneNote notebook into Evernote.)
Another reason this shift works for me is the ability to use Windows in a virtual machine on a Mac. I don't do this that often, but when the need arises it is a flexibility that is awesome to have at your disposal. This kind of conversion that makes what device you're using less of an issue is probably where we're headed in the future. Google seems to be pushing that issue hard and I'm anxious to see how that continues to develop.
Of course the difficulty here is that it means I have to maintain multiple devices and that's expensive when I won't settle for cheaper and less powerful alternatives. At the moment I'm using a Lenovo X200T Tablet PC that is a review loaner and soon to go back, so I'll have to pick up another Tablet PC to keep the scenario intact. I'm hoping that Lenovo, HP, or another Tablet PC OEM comes up with something special next year. Don't get me wrong the X200 is a great Tablet PC. But I have a feeling we'll be seeing something new down the road. Bottom line is this: the MacBook Pro will become my primary machine when I'm creating content. A Tablet PC will be my note taking device (when I first got a Tablet PC I called it the world's most expensive legal pad). I'll be able to go back and forth thanks to a variety of different software and service tools. Consuming content will happen primarily on the iPhone, but also comfortably on any of the other devices as well. Of course, something new, shiny, and fun will debut here in the next year and being the lustful gadget geek I am I'll try to make that work in my scenario as well. But until then, the strategy looks reasonably well set.
Oh, and that Apple Tablet rumor thing? How does that play into my thinking? We'll with rumors that the mythical device won't show up until late 2010, it is a non-issue. I've got work to do now, and fun to have now. Who knows if it will ever come to be. Given those rumors of delay, and the Crunchpad's delay that turned into a demise, it sure is interesting that so many folks are now talking about how hard it is to make a large screen Tablet. Somewhere in Redmond some folks are laughing at that one.