BlackBerry CEO Not Interested in Cheap BlackBerry 10 Phones
BlackBerry CEO Thorsten Heins has no interest in making sub-$50 smartphones to compete with low-price Asian smartphones.
According to Bloomberg, Heins stated "you will not see us getting into the 50-, 60-buck phone segment" during a question-and-answer. "That is not BlackBerry," he added.
That does not mean the company won't make phone that carrier will sell for $50 or less, however. The quote refers to unsubsidized phones in emerging markets such as India and Indonesia where BlackBerry phones are still popular. In those markets, BlackBerry won't create cheap phones to compete with manufacturers such as Huawei and ZTE.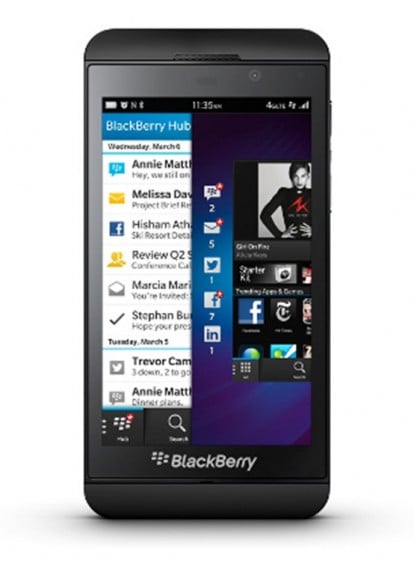 BlackBerry recently released the BlackBerry Z10 in India for an unsubsidized 43,490 rupees ($800). The hope is that wealthy Indians would generate buzz around the platform while others wait for more affordable, but not incredibly cheap devices.
Despite the high price of the BlackBerry Z10 in India, the company sold through five days worth of units in just two days. The company is now "scrambling" to replenish inventory in the country so more users can get their hands on the new BlackBerry 10 device.
Heins said BlackBerry will produce smartphones aimed at those less-than-wealthy users later this year. The phones will run BlackBerry 10 and support 4G LTE. It's not clear exactly when the company will release those devices.
The BlackBerry Z10 will come to the U.S. later this month, though carriers have yet to announce release dates for the phone. The most recent rumor says the phone will come to AT&T on March 22. The Z10 will also come to T-Mobile and Verizon sometime this month.
After the Z10 BlackBerry will release the BlackBerry Q10, the first BlackBerry 10 device with a physical QWERTY keyboard. Recent rumors say the phone will come to U.S. carriers in May. The phone will come to all four major U.S. carriers, including Sprint which decided to pass on the Z10 in favor of the Q10.