Want a Cheap iPhone X? Here's How to Get a Deal
The iPhone X has a full retail price of $999 , but you shouldn't let that price alone stop you from getting it. There are several ways you can get the iPhone X for cheaper than Apple's advertised price, or at least soften the blow. There are even ways to adjust your wireless bill to completely absorb the cost of getting an iPhone X.
While many people are criticizing the iPhone X's high price, it's easy enough to justify its $200 premium over the iPhone 8 Plus. The iPhone X's smaller size make it easier to handle, it has a superior display, it can take much better photos and you can unlock it with your face. Considering the fact that you'll likely use the iPhone X for two years, that's a difference of just a few dollars per month.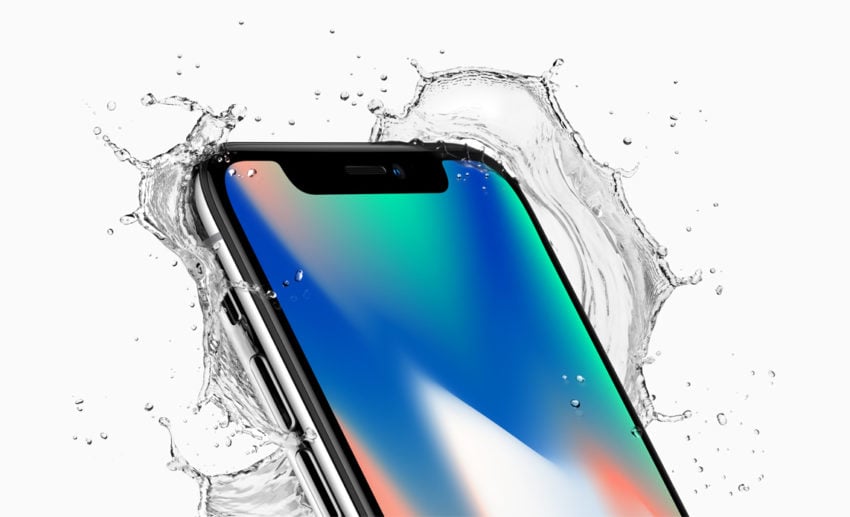 Of course it's easier to say the iPhone X is worth the expense than actually pay for it. In this article, we'll explain how you can get the best iPhone X deal and what trade-offs you can make if buying one is a big priority for you.
The iPhone X is a luxury phone and there's no shortage of affordable phones out there. The iPhone SE is only $349, the iPhone 6s is $449 and the iPhone 7 is $549 before any special incentives. There are several good Android phones available for less than $200. While none of them are going to do what the iPhone X can, they will all serve most users just fine.  No, they won't blow you away the same way the iPhone X does, but it'll be easier to pay your bills if you can do without the latest iPhone.
Here's our complete guide for getting a good iPhone X Deal.
Pay for the iPhone X by the Month
If you can't afford to pay the full $999 for the iPhone X with 64GB  or $1,149 for the 256GB version up front, you can make monthly payments to Apple or major wireless carriers. Apple's iPhone Upgrade Program lists the base iPhone X at $49.91 per month and the 256GB iPhone X for $56.16 per month.  The Apple 64GB iPhone 8 Plus costs $799 out of pocket or $39.50 per month with Apple's iPhone Upgrade Program.  That means the cheaper iPhone X will cost you only 34 cents per day more than the iPhone 8 Plus.  If 34 cents per day is going to cause any significant change to your budget, then you probably shouldn't be shopping for a luxury phone in the first place.
Apple isn't the only place to buy an iPhone X with installment payments. AT&T, Verizon, Sprint and T-Mobile all of installment programs that spread the cost of the iPhone X out over two years. Like Apple's Upgrade Program, some of the carriers allow customers to painlessly upgrade to new iPhones each year.
If you need to pay for your iPhone X by the month, it's better to make payments to Apple or your wireless carrier than a credit card issuer. That's because Apple and the wireless carriers don't charge interest, while credit card issuers do charge interest.
There is one caveat to paying for the iPhone X by the month. Since Apple and the wireless carriers want to protect the iPhone X until you pay it off, they do require you to pay for insurance. Apple bakes the $199 AppleCare+ to cover the iPhone X into the monthly payments. If you're making installment payments to your wireless carrier, they may require insurance that covers both loss and damage.
Trade in Your Old Phone
Your old iPhone or Android device might be worth more than you think, especially if you turn it in to a carrier that's offering trade-in bonuses. In some cases, you can actually save money by buying an old phone to trade in if you don't already have one.
For example, T-Mobile is already offering a $300 incentive to those that trade in old iPhones. You can buy a used iPhone 6 for less than $200, which means you can net $100 if you trade it in to T-Mobile for an iPhone X. The $300 incentive payment is spread out over 24 months, so you'll need to be patient to realize those savings, but the $100 takes care of half the $200 price difference between the iPhone 8 Plus and iPhone X.
If you don't want to trade it in, you can try selling your old iPhone to Gazelle, Amazon Trade-In or a similar service.
Gazelle is currently offering up to $400 for the iPhone 7 Plus, which is a little less than half the cost of the iPhone X.  Amazon and T-Mobile will give you about $360 for the same phone.
While $300 off the iPhone X might sound really tempting, you will get much better incentives the longer you wait, especially during the holidays. For example, as part of its 2016 Black Friday promotion, T-Mobile offered customers a free iPhone 7 if they turned in an iPhone 6s or Galaxy S7.  There was a bunch of fine print and I don't expect T-Mobile or any other carrier to give you an iPhone X in exchange for an iPhone 7 this year, but it wouldn't be too surprising to see trade-in bonuses worth much more than $300 during the holiday season.
Don't Buy the iPhone X Yet
You just can't wait another minute to get the iPhone X, but being any early adopter of any hot new gadget comes at a steep cost.  Waiting a few weeks or a few months can significantly lower how much the iPhone X will cost you.  The surest way to get a killer iPhone X deal is to wait until as long fall, when the new iPhone X is the 'old' iPhone X. The longer you wait, the better deal you'll get.
Instead of pre-ordering the iPhone X, wait until Apple's retailers and wireless partners start beefing up their stocks and fighting for your business. Apple typically avoids discounting iPhones in its own stores, but its partners can get pretty aggressive, even shortly after new iPhone launches. For example, Best Buy handed out $250 gift cards to iPhone 7 buyers on Black Friday last year. Wireless carriers will offer all sorts of incentives to switch service to them. Some will bolster trade-in values or offer bill credits to offset the expense of the iPhone X, but don't expect to see the best deals right away.
If you can wait a few months, you'll start seeing the iPhone X pop up on resale sites with the remainder of the factory warranty. Some will be from people that bought more phone than they could afford. Some people will be getting rid of the iPhone X because they don't like it or prefer whatever Samsung comes out with next. Others will be from those with changing circumstances, such as starting a new job where they receive complimentary iPhones.
Pay for the iPhone X with Wireless Savings
A lot of people get too caught up in focusing on the iPhone X's $999 sticker price without considering the total cost of owning it. Remember how I mentioned that the price difference between the iPhone 8 Plus and iPhone X is about $10 per month? Almost everyone can shave that much off their phone bill if they try hard enough.
Take a close look at your phone bill and make sure that you're using all of the data you're paying for. Too many people pay for way more data than they actually use because they're too worried about getting hit with overages. You can always temporarily switch to a plan with more data temporarily if you know you're going to use more data in a particular part of the year, such as during summer vacation.
Active members of the military, first responders, senior citizens, employees of certain companies, and lots of other groups of people are eligible for wireless discounts, but many of them never take the time to check. Take a few minutes to call your carrier and check to see if you're eligible for any discounts.
While you're talking to your wireless carrier representatives, make sure you don't have any unnecessary items on your phone bill, such as antiquated apps and services. Also make sure you sign up for discounts, such as AT&T's $5 per month paperless billing discount.
If you really want to save money on your wireless bill to pay for the iPhone X, the best thing to do is to get a bigger family. No, I'm not suggesting that you go have more kids or start practicing polygamy so you can afford an iPhone X. What I am suggesting is that you collaborate with close friends and family to split your wireless bill. Wireless carriers generally charge the most amount of money for the first line on a plan. They charge a little less for the second line and a LOT less for third lines and beyond.

For example, AT&T's unlimited plans start at $60 per month. Two lines will cost you $115 per month, which is only $57.50 per line. But each additional line is only $20 and you can have a total of $10 on each family plan. If you maxed that out, each line would only cost an average of $27.50, or less than half the cost of a single line. AT&T's Unlimited Plus service adds faster speeds, free roaming in select countries, HBO and more, but instead of paying $90 per month for a single line, you could get this premium service for just $30.50 if you split the bill 10 ways. Yes, it takes some coordination to split wireless bills, but the effort can more than pay for the entire cost of the iPhone X.
While some people see managing their own mobile phone plan as a sign of independence, I know plenty of full-grown adults that have hopped onto older relatives' wireless plans to save serious money.
If you absolutely cannot split the cost of your wireless bill with loved ones, consider switching to a low-cost carrier. These so-called Mobile Virtual Network Operators don't actually own any wireless networks and instead resell AT&T, Sprint, T-Mobile and Verizon services at a discount. Carriers like Cricket, Mint SIM and Straight Talk all over cheaper plans than you may be used to paying.
For example, Mint SIM is currently offering 5GB of 4G LTE data per month for just $20 per month, so long as you pay for three months up front. Speeds are reduced after you use 5GB, but you can re-up early if you go over the limit. If you don't want to pay more, Mint SIM will keep you connected, but at slower speeds until the next month.
Any of the above methods can lower the cost of your wireless bill enough to help pay for the iPhone X. You will have to pay for the iPhone X in full if you go with a pre-paid wireless service, but with these kinds of savings you'll be able to afford any credit card interest you may incur.
Skip AppleCare+ and Expensive Accessories
I can't count how many times I've seen people complain about how expensive iPhones are, then go ahead and buy AppleCare+ and overpriced accessories. If you want to lower the total cost of ownership you should pay for the iPhone X in full with a credit card that offers complimentary extended warranties instead of AppleCare. You should also avoid buying expensive iPhone X cases from Apple and its wireless partners.
AppleCare+ costs $129 for the iPhone 8, but it's a whopping $199 for the iPhone X. AppleCare+ extends the iPhone X's warranty to two years and provides two $99 replacements should you break your iPhone X during that time. It also allows you to pay just $29 to repair cracked displays. To put it another way, if you don't break your iPhone X in the next two years, you spent a whole lot of money for nothing. Some people really like to have piece of mind and buy AppleCare for each and every Apple device they buy, but its value is really debatable.
Quite a few credit cards, including most American Express cards and Visa Signature cards, automatically double manufacturer's warranties. The credit card issuers take a little more time to work with compared to using AppleCare+, but you can't argue with free.
It's easy to get caught up in the moment and add on accessories when you're purchasing a new iPhone, but don't go nuts if you're on a budget. Cases, charging pads and other accessories can really add up. If you're patient, you will be able to order these items for much less online than you can buy them for at Apple stores and wireless retailers.
iPhone X Savings Summary
If plunking down $999 for a new iPhone is going to cause any financial strain in your life, you should really think twice about buying it. As much as we love the iPhone X, it's important to remember that it is a luxury item that shouldn't get in the way of your financial responsibilities.
You should really consider the total cost of owning the iPhone X, not just the purchase price. You can spread the $999 out over 24 months with one of the four major wireless carriers and take care of their payment plans. Or you can go with a low-cost carrier like Mint SIM and pay $20 per month for 4G LTE service and invest your savings in an iPhone X.
Unless you're in dire need of a new phone, it is best to wait until the holiday shopping season or beyond to score the best iPhone X deals.