Cheapest iPhone 5 Plans: How to Pay Less for the iPhone 5
Choosing a carrier for the iPhone 5 is difficult. There are a lot of factors to consider including price, network coverage, network reliability, data speeds, and data caps. Network coverage and reliability in specific locations is difficult to pinpoint, but we can break down the price of the iPhone 5 with no problem.
By the end of September a total of five carriers in the U.S. will carry the iPhone 5, and more might follow in the future. We know that Verizon, Sprint, and AT&T take shots at one another in ads all the time, but iPhone 5 users can also choose between Cricket Wireless and C Spire Wireless as well.
We've compared the price of iPhone 5 plans at five U.S. iPhone 5 carriers to find the cheapest plans.
Read: iPhone 5: AT&T vs. Verizon vs. Sprint – Which Carrier is Best?
For our purposes all plans will have the smallest amount of voice minutes, text messages, and data while still offering all three. The price at the end of each section is the total cost of ownership including the phone price and the cost of monthly access.
AT&T
Of the three main iPhone 5 carriers in the U.S. AT&T has the most options for wireless plans. It lets users choose from standard plans or new Mobile Share plans.
The cheapest standard individual plan includes 450 minutes, unlimited text messages, and 300MB of data. That will cost $79 a month plus the $199 upfront for the iPhone 5 with 16GB.
AT&T's base mobile share plan adds $6 to that amount, bringing it up to $85 per month. That offer unlimited voice minutes, unlimited texts, and 1GB of data. It even includes tethering, though 1GB of data is not a lot of data and using it to tether probably isn't a great idea.
Over two years the standard AT&T plan will cost $2095 plus taxes and fees. The base Mobile Share plan will cost $2239 over two years plus taxes and fees.
Verizon
Unlike AT&T, Verizon only offers shared data plans for the iPhone 5.
The base Share Everything plan from Verizon costs $80 per month. That includes unlimited voice minutes, unlimited texts, and 300MB of data with tethering. Tethering makes even less sense on Verizon, thanks tothe very small amount of data.
With a 16GB iPhone 5, the base Verizon plan costa $2119 over two years plus taxes and fees. The 16GB iPhone 5 is $199 with a contract.
Sprint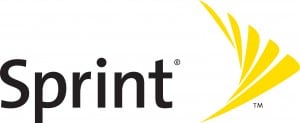 Out of the big three carriers with the iPhone 5 Sprint is the only carrier without data caps on any plans.
Even the base plan includes unlimited data and texts, but limits voice minutes. The base Sprint plan costs $79.99 per month and includes 450 voice minutes per month. The unlimited data also comes with 300MB of domestic roaming, so users can't use much data when outside of Sprint's network.
After two years with a $199 16GB iPhone 5 the base Sprint plan costs $2118.76 plus taxes and fees.
C Spire Wireless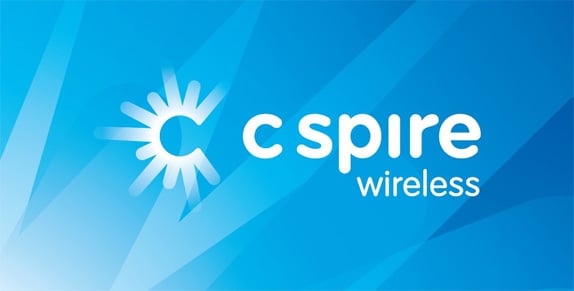 C Spire is the first regional postpaid carrier in the U.S. to get the iPhone 5, though it gets the phone a week after the big three.
Like Sprint, C Spire offers unlimited data and unlimited texts in all of its base plans that include data. The base plan with data for C Spire wireless includes 500 voice minutes and costs users $60 per month.
Paired with a $199 16GB iPhone 5 the base C Spire Wireless plan will cost $1639 plus taxes and fees over two years.
Cricket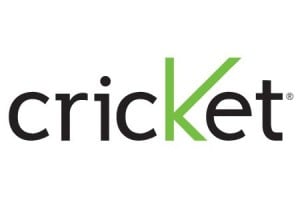 Cricket is the first prepaid carrier in the U.S. to receive the iPhone 5. Prepaid means users don't need to sign contracts for thephone, but they have to pay full price for the phone.
The full price of the 16GB iPhone 5 comes out to $649, which is a lot of money, but arguably worth it for users who don't want a contract. Cricket's base iPhone 5 plan costs $55 per month for unlimited voice minutes, unlimited texts, and unlimited data with a soft cap of 2.5GB.
User with a prepaid iPhone don't need to stay with it for any length of time, but for the sake of consistency two years with a 16GB iPhone 5 on Cricket costs $1969.
iPhone 5 Plan Comparison
When it comes down to price alone, C-Spire offers the cheapest iPhone 5 plan. We recommend comparing coverage, speeds and data limits to find the best plan before making an purchase, but these details make it easier to get past the price and focus on the details.
C-Spire – $1,639
Cricket – $1,969
Sprint – $2,118.76
Verizon – $2,119
AT&T – $2,095
Other U.S. carriers will likely get the iPhone 5 in the coming months, including regional carriers and most prepaid carriers. T-Mobile will also offer plans for unlocked iPhone 5s when Apple sells them in October, but we're not sure which plans it will push or open for the phone. For now the best deal is C Spire wireless by a long shot.

As an Amazon Associate I earn from qualifying purchases.